PRESS RELEASE
Miami-Dade Police Department, FL, purchases industry-first, end-to-end, digital intelligence platform from Chorus Intelligence
---
VIRGINIA BEACH, Va., — Chorus Intelligence announced today that its cutting-edge, digital intelligence platform and crime analysis solution, the Chorus Intelligence Suite (CIS), has been purchased and implemented by Miami-Dade Police Department (MDPD), in Florida.

The CIS equips users with self-serve, web-based capabilities that turn data into intelligence and maximizes
efficiency.

Through a single pane of glass, the CIS is specifically assisting the agency with digital investigations across many crime and conspiracy types. Analysts and Detectives can now speed up their processes, enable increased accuracy and improved detection rates and collaborate using the built-in case management function.

The CIS has been trialed by MDPD over the last few months, the benefits case has been proven with tangible investigative leads now being leveraged. The platform is being used by the Real Time Crime Center (RTCC) and many other MDPD investigation bureaus. Neil Chivers, CEO of Chorus Intelligence said: "We are delighted that Miami-Dade Police Department has joined the Chorus community and are leveraging the Chorus Intelligence Suite. From the very first moment that we engaged with their user community, their support for our vision and mission has been unwavering. I am sure that this success will continue as we have joint objectives to change the dial on the efficiency and effectiveness of the digital investigation process".

MDPD, who are the 8th largest Police Department in the United States, have joined an increasing number of law enforcement agencies setting a precedent for intelligence-led policing through the implementation of the CIS.
For more information, visit: www.chorusintel.com/us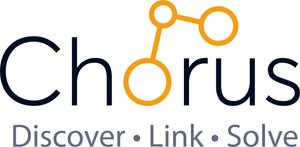 About Chorus Intelligence

Chorus Intelligence is a trusted supplier of data cleansing, analysis, search and entity enrichment software for law enforcement, government agencies, financial and corporate institutions across the globe. Made up of one platform and a single user interface, the Chorus Intelligence Suite (CIS) can be used by all, no matter your role, to get answers from your data.

Founded in 2011, Chorus is used by most agencies in the UK and many North American agencies. Be empowered at every stage of an investigation to confidently turn data into intelligence and evidence. chorusintel.com
 

Request more info from Chorus Intelligence Ltd.
Thank You!