9 LE strategies to win the fight against opioids
We need collaboration among law enforcement, public health, policymakers and congress to end the opioid scourge
---
This feature is part of the eBook, "Evolving strategies to win the war on opioids." Download your copy here.
Drug overdose deaths rose by close to 30% in the United States in 2020, hitting the highest number ever recorded, the US Centers for Disease Control and Prevention. More than 93,000 people died from drug overdoses in 2020, according to provisional data released by the CDC's National Center for Health Statistics. That's a 29.4% increase from the 72,151 deaths projected for 2019. – CNN
In the 1970s, powder cocaine was the drug of choice for many Americans. Problems with cocaine and other drugs were so prevalent that in 1971 President Richard Nixon declared a "war on drugs."
The 1980s spawned the crack epidemic that hit the streets with a vengeance, taking its toll on the middle class and the poor. Law enforcement efforts were generally supported with adverse side effects – jail overcrowding that caused a "catch and release" policy on personal possession offenses and rising property crime rates attributed to the addicted.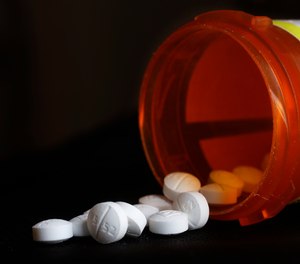 With the 21st century came the perfect storm that created the current opioid epidemic by way of lower incarceration rates for drug users, liberal drug policies, cheap black-tar heroin from South America and possibly worst of all, "legal" prescription opiates. Physicians prescribed methadone for the treatment of opioid addiction, as well as oxycodone (OxyContin,) hydrocodone (Vicodin) and other opioid-based prescriptions to alleviate the pain of patients.
Prisoner rights advocates and others called for less law enforcement and more public health attention to a problem that was deemed more health-related than criminal.
In 2016, President Barack Obama declared that "Drug addiction is a health problem, not a criminal problem." Speaking on a panel at the National Prescription Drug Abuse Heroin Summit, the president outlined his $116 million strategy for treatment and prevention rather than interdiction and enforcement. He called on Congress to fund another $1.1 billion to address treatment and for supplies of naloxone.
At the time, Centers for Disease Control (CDC) stats revealed there were 28,647 opioid overdose deaths in 2014. That number would rise to 42,249 in 2016, including both illegal and prescription-related overdoses.
"More than 40 percent of all U.S. opioid overdose deaths in 2016 involved a prescription opioid, with more than 46 people dying every day from overdoses involving prescription opioids," according to the CDC.
As our focus has shifted from arresting to treating people with an addiction to drugs, law enforcement has been assigned a reduced role in drug enforcement. States such as Alabama, Nebraska, Connecticut and California have reduced personal possession of drugs from felonies to misdemeanors. Misdemeanor cases and enforcement operations for misdemeanors are a low priority for police management and prosecutors.
More than a dozen states have some legalized form of marijuana, even though marijuana remains a Schedule 1 drug, constituting it as an illegal drug by federal statute. 
In 2014, California's Proposition 47 reduced drug possession from felony to misdemeanor status and included most drugs, including opiates. The domino effect of little deterrence was significant in its impact. Auto burglaries and property crimes surged, as some indicated, as an unintended consequence of drug decriminalization efforts. In 2020, San Francisco registered 700 overdose deaths. That is only a fraction of the estimated 93,000 overdose deaths in America in 2020, nearly 70,000 attributed to opioids.
Oregon became the first state to legalize drugs outright in 2020. Oregon voters decided to decriminalize possession of all drugs, effectively ending criminal prosecution for having small amounts of drugs like heroin, methamphetamine and cocaine. In 2021, California State Senator Scott Wiener introduced SB 590 to decriminalize psychedelic drugs in California, including psilocybin, LSD and MDMA.
Several states have followed suit, with efforts to decriminalize "soft" and "hard drugs. New Jersey, Arizona, Montana and South Dakota voters legalized recreational marijuana. Medical cannabis was approved in South Dakota and took root in the deep south via Mississippi.
The nation's capital, which legalized minimal amounts of cannabis for personal use some five years ago, Initiative 81 recently decriminalized magic mushrooms and other psychedelics to deprioritize enforcement of laws against possession.
Law enforcement may be alone in the struggle against illegal drugs. The idea of receiving help from lawmakers to combat the deadly drug issues is unrealistic, given that efforts in states such as California, Oregon, Washington, Colorado, Michigan and Massachusetts are leading the way to decriminalization or even legalization.
In most cases of decriminalization mentioned above, sales continue to be illegal. Still, for every sales case made by a local law enforcement officer, there is a requirement for the local District Attorney to file charges for the case to proceed to court. That too may be a difficult task, given harm reduction policies that steer defendants to restorative justice or rehabilitation courts rather than those that compel incarceration.
Instead, law enforcement agencies have been given Narcan kits and trained to administer the opioid antidote. There is no disputing that this treatment saves lives, but it is not the sole answer to mitigating or halting the rising number of opioid-related deaths each year.
Without collaboration among law enforcement, public health, policymakers and Congress, we will not make progress. Here are nine LE strategies that will help win the battle against the opioid epidemic.
1. Maintain sales enforcement
Although states, counties and cities may have reduced charges and penalties for personal possession amounts of drugs, the sales remain felonies. Efforts should be concentrated in areas with considerable impact on communities. Complaints may begin as nuisance street dealing with higher trends in property crime. Calls for service from the community may signal the need, while crime mapping is valuable in determining locations for buy/bust operations, surveillance and hot-spot policing.
2. Information sharing with patrol
Patrol officers are the front line of defense in dealing with the opioid epidemic. Information gathered by task forces and specialized narcotics units (local, county, state and federal) must be shared with line-level officers and deputies. Conversely, patrol personnel should complete field contact documents to forward to specialized units to convey pertinent drug-dealing information.
3. Developing local law enforcement information network
Continue to meet with neighboring LE agencies to exchange information and trends in drug trafficking in your area. Dealers may be nomadic within a determined geographical area. Communicate the emergence of new drugs, packaging, sales, transportation, labs and suspected dealers to local task forces. Issue officer safety bulletins as soon as a threat is identified.
4. Identifying "pill mills"
Information developed through informants can be used to identify and halt mass distribution. Agencies without adequate resources to investigate pill mill operations should rely on larger county, state, or federal allies (see #6 below).
5. Prosecution of chronic offenders
Consult local prosecutors to determine the criteria to ensure that sales cases are prosecuted. Although individual sales may only involve small quantities of a substance, a chronic offender making multiple deals can seriously impact a neighborhood.
6. Optimize federal resources
Except when prohibited by local ordinance, law enforcement should be a part of state and federal task forces that investigate mid- to high-level operations of drug trafficking. In addition to intelligence and technology resources, personnel and funding may be available from federal sources.
7. Collaborate with public health
Develop partnerships rather than engaging in silo operations. Create information-sharing protocols and host regular interagency meetings, distributing memorandums of understanding to ensure the free flow of information that is needed to address this public health emergency. For example, collaborations have been established in some jurisdictions to help with needle exchanges, needle clean-ups and safe drop-off locations for used needles. Many departments have containers for the public to drop off unused prescription drugs.
8. Tracking overdoses (revived individuals, as well as deaths)
This data should be shared with public health officials. The CDC report mentioned that Black communities showed the sharpest increase in overdose deaths. Such data collection should be shared with the public as well through publicized drug mitigation efforts.
9. Communities speak up
The key to any future efforts to reduce drug abuse may only come in the form of communities that have seen enough of the chronic burglaries and property crime associated with drug-addicted miscreants. Friends and families of the 93,000 overdose death victims need to come forward and demand more from lawmakers with a better solution than harm reduction, decriminalization, or legalization.
Conclusion
Law enforcement should continue efforts to stem the tide of the devastating effects of the opioid epidemic. We must stay vigilant in the struggle while waiting for solutions from law and policymakers and the public health community. Merely administering naloxone to overdose victims is not the solution. Interdiction and disruption in the supply and demand of opioids are required. Officers should be cautious in their approach to collecting toxic substances and fulfill their obligations to their own families with a safe return at the end of watch.
DOWNLOAD: Evolving strategies to win the war on opioids
This article, first published 11/15/2018, has been updated.
Request product info from top Narcotics Identification companies
Thank You!