Launching a police drone program: Balancing privacy and public safety priorities
---
Utilizing a UAS over a public roadway to document the circumstances that led to a vehicle crash generally has less privacy implications than deploying a drone over a residential neighborhood during an emergency.
Introducing a UAS program as a limited documentation tool is likely to be met with less opposition than technology intended to serve as an aerial tool to gain real-time intelligence, even in situations that are justified.
It is advantageous to be transparent in the adoption of technology by proactively working with community members who may be apprehensive about a UAS program. By inviting stakeholders into the conversation early, you can clarify expectations and intentions.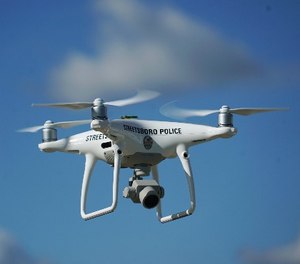 Limiting use cases to documentation missions may assuage privacy concerns and mitigate opposition that could hamper a program before it's even approved. Other strategies to assuage privacy concerns include:
Adopting operational strategies to avoid inadvertently recording images of persons uninvolved in a case such as pointing the camera away from occupied structures that aren't the focus of an investigation or leaving recording features turned off until needed for evidence collection.
Adopting software to archive exactly where a drone was flying, where the camera was pointed and if the camera was activated.
Clearly spelling out data collection and retention policies.
Adopting a media strategy.
Having a multi-pronged public outreach strategy to include community outreach sessions, posting policies and FAQs on your public web page and discussing your proposed program on social media.
Read more here: Using drones for documentation missions.
---
About the author
Major Christian Quinn is a veteran law enforcement leader and currently serves as the Commander of the Cyber & Forensic Bureau with the Fairfax County Police Department in Fairfax, Virginia. Mr. Quinn holds a Master of Forensic Sciences Degree from the George Washington University and is a graduate of the FBI National Academy.

Request product info from top Police Drones/UAS companies
Thank You!