PRESS RELEASE
Upcoming events announcement | CT. SWAT Challenge & New York UAS Public Safety Summit
---
Next week, the BRINC team will be at the Connecticut SWAT Challenge and the New York UAS Public Safety Summit. To see the LEMUR S in action, contact sales@brincdrones.com to schedule a demo. More information about each event can be found below.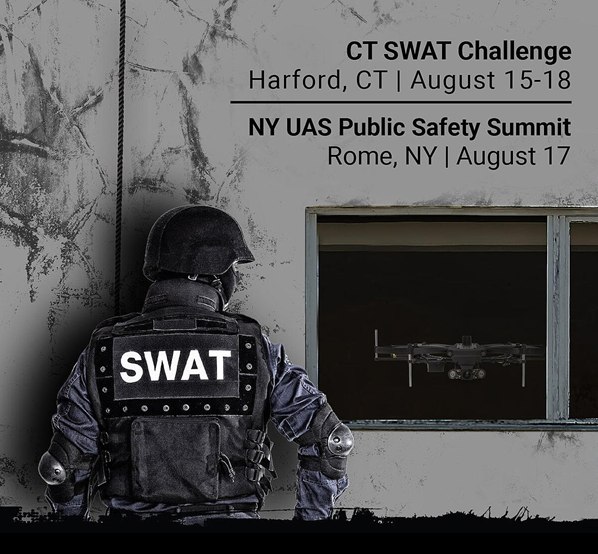 About BRINC Drones: 
BRINC Drones builds powerful search and negotiation tools designed to aid and protect tactical teams in high-risk barricade, hostage and active shooter situations. BRINC's first product is the LEMUR S Drone. Born from advanced Department of Homeland Security (DHS) research and developed in close partnership with LVMPD SWAT, the LEMUR S represents a new benchmark in tactical UAV capability. It can fly in inclement weather, break windows of structures, enter through them, search rooms while sending live day and night vision video back to tactical commanders, push open doors, flip itself over after crashes, locate suspects, communicate with suspects using a two-way audio system and deploy countermeasures when human life is at risk. Learn more about how BRINC Drones partners with Lexipol and Police1 to provide leadership, guidance and the expertise needed to help agencies navigate the law enforcement grant process.

Request more info from BRINC Drones
Thank You!