'Facewatch' app allows citizens in UK to ID suspects
Scotland Yard says it has loaded its app with nearly 5,000 pictures of suspects wanted either in connection with low-level crime or the riots last year
---
Associated Press

LONDON — Britain's largest police force has unveiled a smartphone application which lets London residents identify suspects at the tap of a touchscreen.
Scotland Yard says it has loaded its "Facewatch" app with nearly 5,000 pictures of suspects wanted either in connection with low-level crime or the summer riots which hit the capital last year.
Users enter their postal code and are served with photos of wanted people taken in their area; they can flip through the photos or send in a name if they know the suspect.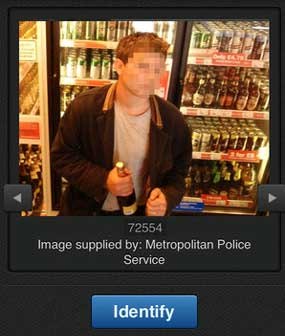 The app is the latest addition to international law enforcement's electronic arsenal of crime-fighting programs, which includes everything from a U.S. Homeland Security reporting tool to an app that reads suspects their rights in Spanish.
Copyright 2012 Associated Press