Guilty by association: How data linking strengthens investigations
With a few clicks of the mouse, an internet connection and the right know-how, police investigators can find crucial connections
---
Documenting associations between people, assets, locations and businesses can help officers solve cases, disprove suspect's statements and clear the innocent. Finding and using association links during investigations doesn't have to be difficult. With a few clicks of the mouse, an internet connection and the right know-how, you too can find these crucial connections.
A detective at my agency stopped a well-known drug dealer who was driving his friend's dark blue, souped-up Dodge Ram pickup. The detective searched the truck and found drugs, drug paraphernalia, several IDs and a gun – common drug dealer evidence – inside the center console. He also noticed a medium-sized, floral-patterned utility tote secured to the front passenger's seat using the seat belt. Several kilos of methamphetamine wrapped in black trash bags were found inside. Since it was odd for a drug dealer to use a floral pattern tote to transport drugs, the detective was smart enough to write it in his police report.
I was assigned the case to find all the links that investigators needed for a civil claim against the registered owner, the friend of the drug dealer. The friend of the drug dealer, who lived in a neighboring city, told me he "just met" the dealer a week before the traffic stop. He allowed the drug dealer to use his truck to buy groceries, but he was completely unaware the dealer used it to transport drugs. The friend, blessed with the gift of gab, tried everything to convince me of the drug dealer's innocence. He also was adamant that the drug dealer has never used his truck before.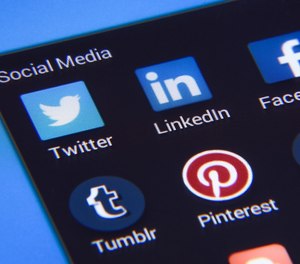 I knew that for me to keep the truck as evidence and to file a civil claim against the friend, I would have to prove associations between the truck, the friend and the drug dealer.
So, I turned on my computer. Within hours of my initial conversation with the friend, I was able to find everything I was looking for using these three techniques:
1. Police-restricted programs
I always start my searches by using police-restricted programs and software. These include agency report management software, data-collection programs, or any other police-exclusive programs.
In my case, my agency did not have any information on the drug dealer or the friend. However, I did find a Dodge Ram truck in our system that matched the description of the truck we had in impound; the only difference was one number of the VIN. After sifting through old tow slips, I realized that what we had listed in our report management system was entered incorrectly. And who was the driver listed on the tow slip? You guessed it, the drug dealer.
2. Open source     
I love open sources. Open sources are any software or program available for public use. These include search engines, social media platforms, chat forums and online-hangout sites.
Search engines
Running your suspect through online search engines is a great way to find surface information on your suspect. You can quickly establish if your suspect has an online presence, what he is portraying as his persona and what he may be choosing not to share.
In my case, I quickly found personal information on the drug dealer and on the friend, including pictures of both standing in front of the truck and selfies taken inside the truck. This is all useful information, but not exactly what I needed.
Social media
Most criminals don't follow the advice of "think first before you post," so social media is an easy place to find information on suspects. I found several pictures showing the friend and the drug dealer fanning, tossing and flaunting thousands of dollars.
I found it interesting that the friend told me he "just met him last week" even though I found several timestamped pictures of the friend and the drug dealer showing off their money, using drugs and driving the blue Dodge Ram truck.
Chat and online hangout sites
Yes, criminals still use chat and online hangout sites to communicate. Most sites are easy to use and free to sign up for. Using the email addresses of the friend and the drug dealer, I found that both were active in a marijuana chat room.
3. Data-linking and research tools
The best way to find associations between persons, places and things is to use public record data-linking software programs or websites. These programs compile local, state and federal government public records in an easy-to-use, easy-to-search format. Many data-linking programs and websites gather other records like email addresses, purchase applications and legal documents you can use during your investigation.
After using a data-linking website, I found information on both the drug dealer and the friend, which led me directly to a neighboring agency's police report. In this case, the officer searched the vehicle after a drug K9 alerted on the front passenger's side. The drug dealer, who was once again driving the Dodge Ram truck, was arrested on a warrant. The friend, who owned the truck, was sitting quietly in the back seat. And in the front seat, an empty floral-patterned tote was carefully strapped in using a seat belt.
Using these three techniques, I had everything I needed to file a claim against the friend after disproving nearly everything he told me in his initial interview. And did I mention, I didn't even have to leave my office.