Spotlight: Active 911 is changing the way emergency personnel communicate
Using modern computing technology to make the alerting and response active instead of passive
---
Company Name: Active911
Headquarters: Corvallis. OR
Signature Product: Active911 app
Website: https://www.active911.com/index.php
1. Where did your company name originate from?
Active911 comes from the idea that, using modern computing technology, we could make the alerting and response of emergency personnel "active" instead of passive – that is, we could track agency members and other responding agencies, as well as provide mapping, hydrant and building information and take an active role in dispatch.
2. What was the inspiration behind starting your company?
In 2011, our CEO was a volunteer firefighter with a problem. He used to get SMS text messages from dispatch, but he was unable to give them a distinctive ringtone because they came from random phone numbers. MMS text messages did not have this problem but were not reliable. On one occasion, his MMS text message was so delayed that he arrived to find someone washing down the rig. He had missed the call due to faulty technology and his reluctance to wear a bulky, old pager. That is when he started a software project to process 911 alerts to his phone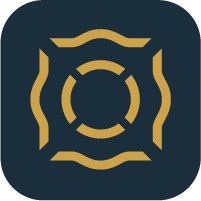 3. What is your signature product and how does it work?
Our signature product is the Active911 app, an alerting and response system that integrates with CAD technology.
4. Why do you believe your products are essential to your vertical (Police, Fire, EMS, Corrections, Government) community?
We have received anecdotal data from firefighters and their agencies indicating that our app improves response time, so that's probably at the heart of why this product is important to us. An app that saves firefighters time also saves lives and property. Research shows that 30 years ago, you had about 17 minutes to escape a house fire. Today it's down to three or four minutes. Any time we can cut response times helps keep firefighters safe and makes a big difference for every community we are in.
5. What has been the biggest challenge your company has faced?
Our biggest challenge has been keeping up with our growth rate.
6. What makes your company unique?
The fact that it was started by a volunteer firefighter, and our 24/7 tech support, which is provided by actual people who work in our office alongside the developers who make the tools our firefighters are using. We are also proud to have an innovation lab where we are constantly looking for new solutions to the problems firefighters face in the field. We think that's wholly unique in our business and our users will begin to see the benefits of this innovation work very soon.
7. What do your customers like best about you and your products?
Firefighters who use our app love that they can suggest features and give input on how the product works for them. They also love our top-notch tech support.
8. What is the most rewarding part of serving the first responder/local government community?
Our app is a tool for improving response efficiencies. Improving this tool for efficiency means that firefighters who use it get to the scene faster and have the information they need to do their jobs at the highest level they can and get home safely.
9. Do you support any charitable organizations within public safety/community? Tell us more.
Not yet! We are a young company. The goal at the core of our business is to serve our first responders, and that includes supporting causes that are important to firefighters.
10. Is there any fun fact or trivia that you'd like to share with our users about you or your company?
We have an office dog named Porter.
11. What's next for your company? Any upcoming new projects or initiatives?
We are excited about what the future holds for data analysis, and how we can put those tools in the hands of agency leaders to help them make the best incident response decisions possible.