5 biggest LMS implementation 'fails' (and how to avoid them)
Make sure your learning management system rollout is successful by avoiding these mistakes
---
This feature is part of our special guide on how to choose and successfully implement the right learning management system for your police department. For more tips and best practices included in the eBook, click here.
The last thing any police department trainer wants to do is to advocate for a new way of doing something, implement the change and then have the whole project blow up in their face. This is a very real possibility for training managers and department administrators who deploy the wrong learning management system for their training department.
Further, even if the perfect solution is chosen and adopted, there are numerous ways in which an LMS program can crash and burn, leaving the agency with a budgetary line item that gets insufficient results.
Here are five LMS implementation mistakes and some suggestions on how to avoid them.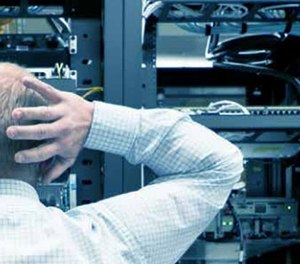 Mistake #1: Build an in-house, proprietary solution
Many agencies have that "one officer" who is tech savvy and has the ability to figure out just about any issue related to information technology. Envision this all-too-common scenario in which the tech savvy officer hears that the department is considering various LMS vendors for an online learning solution, and that person responds that they could easily build an in-house platform using a variety of open source technology. "I can save us a ton of money that way," the well-meaning officer says.
Sure enough, this brilliant individual sets up a proprietary LMS on the department's own servers. It's up and running and whenever there is a question or a need for tech support, our eager in-house tech expert is there to help.
Then he gets promoted. Or she laterals to another department. Or he retires.
Now the agency is left holding a system nobody else knows how to run. The department is in a real bind. New users can't be added. Training records are only accessible by a super administrator. Courses that need to be updated are stuck as they were originally created.
Don't let this be your police department. Don't succumb to the temptation to choose the do-it-yourself, in-house solution. Instead select a learning management system with a proven track record, support documentation and customer service to train multiple people at your agency to use and the capability to scale as your department's training needs grow.
Mistake #2: Using multiple applications for training records and storage
Every agency already has a method to track training certificates to ensure their personnel are up to date on state- or department-required courses. This tracking system may be file cabinets in the HR department filled with paper certificates, or it could be some form of proprietary computer spreadsheet maintained by someone in HR.
Administrators implementing a learning management system should recognize that an LMS solution is also a training records management system. Every single training record — from defensive tactics to emergency driving and everything else in between — should be entered into the LMS, making it the agency's centralized hub of training records.
For example, if a department requires that the SWAT team and patrol division complete a 10-hour active shooter response training involving a combination of force-on-force training and a live-fire qualification on the square range, it is essential that the records of completion be maintained in the online LMS platform, despite the fact that no element of the training took place in that environment.
If the LMS vendor does not offer the ability to enter certificates from attendance at conferences or training courses conducted in the real world, the department should move along in the search. Not having the ability to enter offline training records forces the department to maintain two records manage systems — a sure path to failure.
Mistake 3#: Make online training an optional way to earn continuing education
Having a hands-off attitude about the content in the LMS will doom the program to failure. If the department leaders really want people to use the LMS, the training managers need to assign courses and use due dates. Course completion cannot be voluntary or self-directed.
If a training manager introduces the LMS with the message, "Here's an online training program — do with it whatever you want" they will likely find that for most personnel, "whatever you want" is doing nothing.
The person leading the program should work with the vendor to identify the very best, most compelling courses, and make those the first assignments. This allows users to immediately see the value of an online component to their training, rather than accidentally bumping into a particularly dry or tedious course which could turn them off of the concept.
Another way to assure use of the LMS is to align online training assignments with the training calendar your department has set for the month, quarter or year. Ask the LMS vendor how courses can be assigned at the start of the year for the year ahead.
Mistake #4: Letting users figure it out on their own
There needs to be multiple champions for using an LMS. In addition to the member of the command staff leading the purchasing process, there needs to be other champions. In fact, it may prove best if those champions are line-level officers who have the respect of their peers. Don't expect your personnel to simply adopt and figure out the online training system without encouragement or peer support.
Get the champions involved in the selection process if possible, so they can attest to the fact that the department chose the solution best suited to their needs. Ensure that they are very well trained on the system and are then made available to others who may have questions about how to navigate the online interface.
Mistake #5. Ignoring the reporting and records management capabilities
It's a fail if the department waits until the end of the first year to see how the program is progressing. Set up weekly — or at the very least, monthly — reports to see who has completed courses and who is falling behind. Intervene when there are stragglers, perhaps tasking the champions to engage individuals who are not embracing the new learning tools.
By regularly checking in on the reports on the end user's participation in the system, the training manager can help to ensure the success of the program.
Implementing a change, whether it's a policy or a technology system, can be challenging. By avoiding these pitfalls, your police department can ensure a successful learning management system implementation and realize the expected benefits that led you to purchase the platform.

Request information from PoliceOne Academy
Thank You!