Why your agency should implement eSOPH as your electronic background investigation solution in 2022
How a convenient software like eSOPH is helping agencies consolidate, simplify and increase productivity in their background investigation process, while maintaining their hiring standards and agency credibility
---
Content provided by eSOPH by Miller Mendel, Inc.
In an era where new technology is continually created and put into operation at public safety agencies, it's hard to keep up with what's applicable to you and your agency. Public safety administrators are facing a variety of challenges in 2022 and one of the most urgent involves department employee recruitment, staffing and retention.
A major pain point in the recruitment process is the amount of time it takes to get a prospective applicant hired, with the background investigation process taking up a large portion of that time. If you're looking for a way to streamline and improve your background investigation process, start with an electronic background investigation solution like eSOPH.  Many agencies have found that an electronic background investigation solution is not only efficient, but it can improve the quality and insights of the investigation.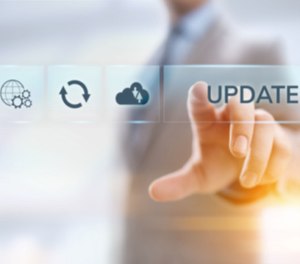 California Department of Corrections and Rehabilitation (CDCR) joined thousands of other eSOPH users in 2021. In an update, CDCR's Office of Peace Officer Selection (OPOS) said eSOPH has reduced their investigation time by over 50 percent, and OPOS Chief Rob Calderon added "eSOPH is the right solution for the times we're in. We need to maintain our process flow to meet the department's hiring needs, but COVID-19 required us to slow down. [This software] allows us to increase our candidate flow back to pre-pandemic numbers and to do it faster." (Steve Stone, 2021) 
By reducing the investigation time, eSOPH can help agencies clear a background investigation backlog. The system also includes many features that will simplify your investigation process, in a convenient and cost-effective way. 
The third largest sheriff's department in the nation, Riverside County Sheriff's Department, reported cutting the agency's background investigation process in half. Using eSOPH's desktop and mobile access reduces  a significant amount of paper throughout their investigation process.  
Additionally, government administrations face tough data privacy and security constraints in implementing new software systems, especially those containing criminal history and personally identifying information.   eSOPH adheres to CJIS standards and other applicable regulations to ensure compliance with privacy, security and recordkeeping legal requirements. 
Beyond the scope of data security, agencies have a duty to protect against the commercialization of their applicant data. Law enforcement applicants must provide highly sensitive and private information about their personal and financial history, as required by law or government agency policy. For this reason, it is imperative that your agency maintain first level control over applicants' data, data applicants' references provide and the data your agency's employees save into any electronic background investigation software.  
Agencies using eSOPH are notified when an applicant has applied with another agency on the eSOPH system and receive a direct point of contact to request information from that applicant's file. Because the ownership of applicant data belongs to the hosting agency, the hosting agency can select what information they would like to share with the requesting agency, if any. With a solution like eSOPH, agencies maintain full control and ownership of their applicant data and have confidence they always will.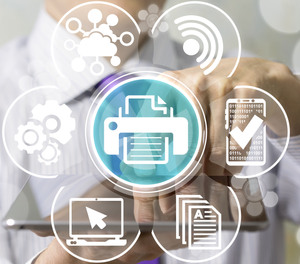 eSOPH hosts a variety of integrations to streamline and bolster the public safety background investigation process. For example, agencies can electronically send and receive local records checks for applicants with the click-of-a-button to as many agencies as needed. This feature alone has saved agencies thousands of hours in investigator labor.
Another significant reduction to labor costs is elevating more administrative tasks such as the ability to digitally request, track, and receive credit and social media screening reports and reference requests within the applicant's investigative file. Investigators can receive results without delay, which allows investigators to quickly identify any areas of concern and investigate them quickly.   
Every agency is bound by unique state laws, regulations and policies related to hiring, it is important your agency implements a solution like eSOPH, which is completely customizable to your agency's unique needs. For example, the standard questionnaire from one state's Peace Officer Standards and Training may be built with specific state laws in mind, but your agency may want to explore areas beyond the scope of those minimum standards and your controlling state law may be different. Having completely customizable software will allow you to make the changes to standard forms and make any additional changes in the future as they are needed to conform with new regulations, laws, and guidelines that are unique in your state or to your agency.  
Because it is entirely customizable, eSOPH integrates seamlessly with any hiring process. After initial training, most users find it only takes a few investigations to become completely comfortable with the system. Agencies report substantial benefits from using eSOPH as a practical, effective and efficient solution to address their hiring needs.  
For more information, visit eSOPH by Miller Mendel. 
NEXT: Learn more about eSOPH by Miller Mendel, Inc. on Police1.com

Request information from eSOPH by Miller Mendel, Inc
Thank You!