PRESS RELEASE
Tye Police Department brings a new era of efficiency and public safety technology to Texas with SOMA Global's advanced record management system go-live
---
TYE, Texas — SOMA Global, a leading provider of innovative public safety software solutions, is excited to announce the successful go-live of its Record Management System (RMS) with the City of Tye Police Department in Texas. This transformative implementation marks a significant milestone in the department's ongoing commitment to bolstering community safety and streamlining law enforcement operations.
SOMA Global's RMS offers advanced features, including real-time data updates, powerful analytics, and user-friendly interfaces, which will undoubtedly lead to more informed decision-making within the department. The system's scalability ensures that Tye Police Department is well-prepared for future technological advancements, enabling them to adapt and evolve seamlessly.
"Over the past year, our department has switched from a different report management system to SOMA Global. We have found their team and engineering to be proactive in responding to our requests, helpful, and their platform is easy to use. The team at SOMA Global implemented fantastic operating software for our department. We are excited about continuing our partnership with SOMA Global," said Chief Chris Selander of the Tye Police Department (TX).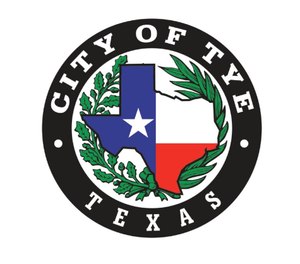 As Tye Police Department embraces this new era of digital law enforcement, they remain steadfast in their dedication to safeguarding the rights and privacy of citizens. This solution adheres to the most stringent security standards, guaranteeing that sensitive data remains safeguarded and accessible exclusively to authorized personnel. By leveraging this advanced cloud-based technology, the department gains enhanced efficiency and seamless accessibility, enabling them to focus on their mission of ensuring public safety with the utmost dedication and professionalism.
For more information about SOMA Global,  please visit somaglobal.com.
About SOMA Global
SOMA Global empowers public safety and government agencies to build safer, more resilient communities through modern technology. The SOMA solution streamlines software with a unified ecosystem of pre-built applications, workflows, automations, and data interoperability. Its enterprise platform includes four key suites – critical response, incident management, courts and corrections, and administrative – that empower state and local organizations with the tools they need to better protect the communities they serve. Find more information about SOMA on Twitter, Facebook, LinkedIn, or at www.somaglobal.com.
Find more information about SOMA on Twitter, Facebook, LinkedIn, or at www.somaglobal.com.

Request more info from SOMA Global
Thank You!