Public safety in the age of connectivity (eBook)
Advancing policing through technology
---
In collaboration with Hexagon Safety & Infrastructure
By Police1 BrandFocus Staff
Instant information delivered by mobile apps empowers police officers with the data and decision-making support they need to work more effectively, efficiently and safely.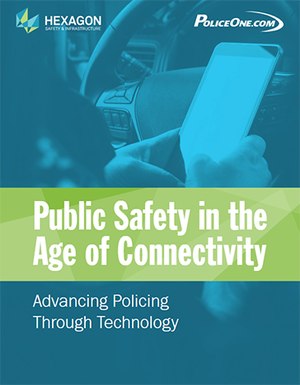 Learn how technology is increasing situational awareness for the officer on the ground while providing immediate feedback for operational leaders in the command center.
In this free guide, you will learn:
How integrated communications systems create safer, smarter cities
How to deliver critical communications to the officer
How mobile apps enable more effective policing
Fill out the form below to download the eBook!