PRESS RELEASE
Hardee County Sheriff's Office and SOMA Global unite to drive comprehensive public safety solutions
---
TAMPA, Fla. - SOMA Global, a prominent provider of innovative public safety software solutions, is pleased to confirm its recent agreement with the Hardee County Sheriff's Office in Florida.
The partnership marks a notable upgrade in the county's public safety operations, integrating state-of-the-art Computer Aided Dispatch (CAD), Records Management System (RMS), and Jail Management System (JMS) technologies to streamline law enforcement processes.
The deployment of SOMA Global's advanced solutions will usher in a new era of public safety in Hardee County, fundamentally changing the management of emergency calls, data handling, and inmate supervision. By leveraging cloud-native technologies, Hardee County's law enforcement agencies, dispatchers, and detention facilities will coordinate more effectively, ensuring rapid, efficient responses to emergencies and fostering a safer community.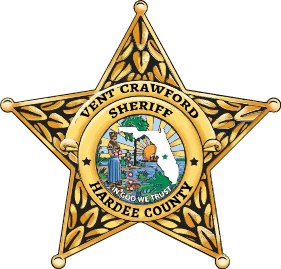 "It's a distinct privilege to collaborate with agencies in my local area, particularly given my previous experience as a sworn officer in this state. I am confident in our ability to meaningfully enhance the daily operations and efficiency of these dedicated deputies.," said Caleb Summeralls, Forward Deployed Engineer of SOMA Global.
Through this partnership, Hardee County and SOMA Global are paving the way for an advanced and integrated public safety ecosystem. By leveraging these solutions, Hardee County aims to enhance its emergency response capabilities, improve information sharing, and deliver a higher level of service to its residents.
For more information about SOMA Global,  please visit somaglobal.com.
About SOMA Global
SOMA Global empowers public safety and government agencies to build safer, more resilient communities through modern technology. The SOMA solution streamlines software with a unified ecosystem of pre-built applications, workflows, automations, and data interoperability. Its enterprise platform includes four key suites – critical response, incident management, courts and corrections, and administrative – that empower state and local organizations with the tools they need to better protect the communities they serve. Find more information about SOMA on Twitter, Facebook, LinkedIn, or at www.somaglobal.com.
Find more information about SOMA on Twitter, Facebook, LinkedIn, or at www.somaglobal.com.

Request more info from SOMA Global
Thank You!