PRESS RELEASE
National Police Foundation and Mark43 announce officer safety partnership with the Law Enforcement Officer Near Miss Initiative
---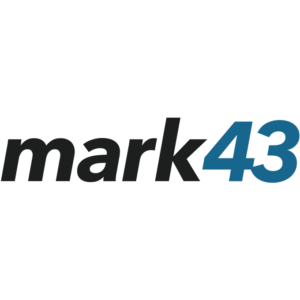 Mark43 are announcing a new partnership in support of the Law Enforcement Officer (LEO) Near Miss initiative. The new partnership will help officers and agencies more easily and efficiently share "near misses" – situations where officers were almost seriously injured or killed. This partnership will improve safety for officers who experience near misses – a common occurrence within law enforcement, where officers put their lives on the line every day.
Near misses are usually very similar in characteristics to situations in which law enforcement officers were seriously injured or killed, so increasing the systematic reporting and analysis of these events will enable law enforcement to more proactively identify risks to officer safety and take the necessary action to prevent tragedy.
Through the partnership, Mark43 will now offer its customers the ability to seamlessly integrate near-miss reporting into their existing records management system (RMS) to enable officers and supervisors to, at the simple click of a button, automatically submit anonymized data to the LEO Near Miss reporting system (www.LEOnearmiss.org). This efficiency ensures that data critical to improving officer safety is systematically reported, captured, and analyzed, while also acknowledging the multitude of competing priorities and time constraints our officers face on a daily basis. The Mark43 integration also ensures that each participating agency has access to real-time data on the risks its officers are encountering, bolstering the agency's capability to quickly and proactively address emerging threats to officer safety.
"This outstanding partnership will make the LEO Near Miss initiative far more effective and will allow us to make significant gains in officer safety by improving participation and reporting," said Chief Jim Bueermann (Ret.), President of the National Police Foundation. Chief Richard Myers (Ret.), Executive Director of the Major Cities Chiefs Association, notes, "We applaud this new officer safety partnership that will create lessons learned from lessons that are ordinarily only observed. This development will support continuous improvement in policing – something we must embrace and commit to in order to continue to advance policing, protect our officers, and serve our community members."
"We are continuously innovating our technology to best meet the needs of the brave men and women who serve and protect us every day," said Scott Crouch, Mark43 Co-Founder and CEO. "It was a privilege for our team to work alongside the National Police Foundation to develop this integration. With a simplified near-miss reporting process, officers will be able to help prevent future incidents without ever leaving the Mark43 platform."
The Law Enforcement Officer (LEO) Near Miss Reporting System is managed by the National Police Foundation, with funding support from the Office of Community Oriented Policing Services, U.S. Department of Justice, in partnership with eight other law enforcement organizations like Below 100, the National Law Enforcement Officers Memorial Fund, the Major Cities Chiefs Association, and the International Association of Chiefs of Police. For more information about how your agency can become involved in this critical officer safety initiative, please visit www.LEOnearmiss.org. Attendees at the IACP Annual Conference & Expo (October 6-9) in Orlando, Florida can also visit Mark43's booth #1829 to learn more.
About the National Police Foundation
The National Police Foundation is a nonpartisan, nonprofit organization dedicated to advancing policing through innovation and science. For over 45 years, the Foundation has conducted research on all aspects of policing and has led the way in promoting and sharing evidence-based practices and innovation among law enforcement.
About Mark43
Mark43 is the modern platform built for wherever your service takes you. With cloud-native, intuitive software designed to let you focus on what matters most, Mark43 gives agencies a technology foundation to build from — smart, open, and extensible — growing and innovating with you as your needs evolve. Developed by a team that spans five offices in North America, Mark43 is proven, tested, and supported in over 60 public safety agencies of all sizes. For more information, visit www.mark43.com.

Request more info from Mark43
Thank You!