PRESS RELEASE
Omnigo software introduces a superior online experience for customers
---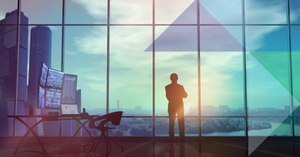 DALLAS, TX  -- Omnigo Software, a leading provider of public safety, incident reporting, and security management software solutions, is excited to announce the launch of their new website.
Omnigo's mission has long focused on enhancing the safety of the entire community. With this new website, customers can now easily discover how Omnigo's full solution suites can streamline their processes, protect their community, safeguard their brand, and ensure a safer tomorrow.
"We're thrilled to enhance the user experience for our customers and those interested in our solutions," said Rich DeFrancisco, Omnigo Software CEO. "Our customers consider us the superior software solution for public safety, incident reporting, and security management, and we're excited that our new website reflects our mission to support users with the best tools in the industry."
The new website makes it easier for users to find the solutions and resources they need to best support their challenging work and enhance community and organization safety. Advanced search functionality now allows customers to find solutions based on product, industry, or safety solution type, while the enhanced resource center puts a range of whitepapers, webinars, and case studies at customers' fingertips.
To learn more about Omnigo, please visit www.omnigo.com.
About Omnigo Software
For more than 20 years, Omnigo Software solutions have been the preferred choice for law enforcement, education, healthcare, gaming, hospitality, and corporate enterprises. Currently, Omnigo's solutions are used by over 2,000 customers in over 20 different countries. At Omnigo, we're committed to helping customers secure their organizations' property, control operational costs, and ensure the safety of the general public.
We believe our customers deserve the best support available to protect their people, assets, and brand. We also understand how challenging it can be to protect the community without the proper resources. We're here to arm users with the best tools in the industry. With a team that includes former law enforcement, first responders, and other public safety professionals, we're uniquely qualified to understand exactly what our customers need to protect their community.

Request more info from Omnigo
Thank You!