What if you could solve crime and help win cases with the push of a button?
Platform RMS is a cloud-based, end-to-end records management system that allows police agencies of any size to manage incidents – from arrest to prosecution and adjudication
---
Sponsored by CivicEye
As of January 1, 2022, Agisent Technology launched a company-wide expansion to reshape the Public Safety software landscape and will now be known as CivicEye. CivicEye delivers cloud-based software solutions to public safety and law enforcement professionals that enhance daily workflows and improve community outcomes. Designed by public safety professionals to make a difference.
By Andrea Fox for Police1 BrandFocus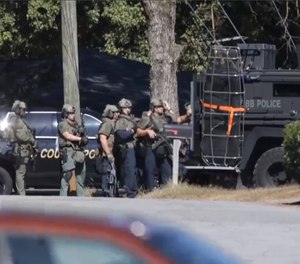 Old software and manual records processes are one of law enforcement officers' top frustrations, yet modern records management systems don't always make an officer's job much easier. They can be costly to update, create data islands that can be difficult to get information out of and time-consuming for officers to use.
But there is an RMS that improves investigations and agency efficiency – an end-to-end solution that can support law enforcement all the way to the courtroom.
Platform RMS from Agisent helps agencies manage accident and crime reports, arrests, citations, jail bookings and warrants so officers can get back on the street faster. It can support any size agency working with an array of documentation systems and transform it into a modern operation that uses cloud-based technology to break down silos and improve performance.
Platform RMS is a browser-based Web application capable of running on any device, including laptop, desktop, tablet and mobile, and on all major operating systems. Advanced security measures are built in, and most users can be up and running in a matter of minutes. Platform RMS not only provides officers with tools to tell their stories – it can give prosecutors everything they need to win cases electronically.
KEEPING OFFICERS IN THE FIELD
The LaFollette Police Department in Campbell County, Tennessee, now relies on Platform RMS to manage its entire reporting process.
The advantage starts from an automatically imported entry from an integrated CAD, or from the system's built-in Call for Service module. An officer can review any information obtained by dispatch and begin their incident report with that data. When officers on scene record details of what they observed and what actions they took, Platform RMS immediately goes to work, surfacing available person, vehicle, location and other information officers might want to review.
"Anytime that you can keep an officer in the field, you're going to have the ability to impact crime, whether it's addressing a criminal actually via an arrest or just the luxury of having visibility of that officer being seen throughout the community," said Chief William Roehl. "That impacts crime. As far as I'm concerned, the time management process through the RMS system is huge for us and has truly helped out."
Agisent's underlying software enables police officers to quickly search hundreds, thousands or even millions of records live at incidents, securely save information they enter anytime, anywhere, on any device and then complete and send all their case files on to prosecution.
Instead of heading back to the office, officers can complete paperwork from a laptop or other mobile device in their patrol cars, securely storing all data in the cloud via the CJIS-compliant interface or agency on-site hosting.
ONE RMS THAT COVERS A TO Z
Numerous agencies also use Platform RMS to analyze data across incidents to learn more about crime types and hot spots in their communities.
Because it is cloud-based, "it made it easy for us to glean information," said Chief Roehl.
User experience as well as accountability, are two critical drivers of the underlying software architecture design of the company's suite of integrated products. For officers, Platform RMS offers speed, efficiency, clarity and accountability:
Straightforward navigation means officers can easily move through all their forms and reporting requirements.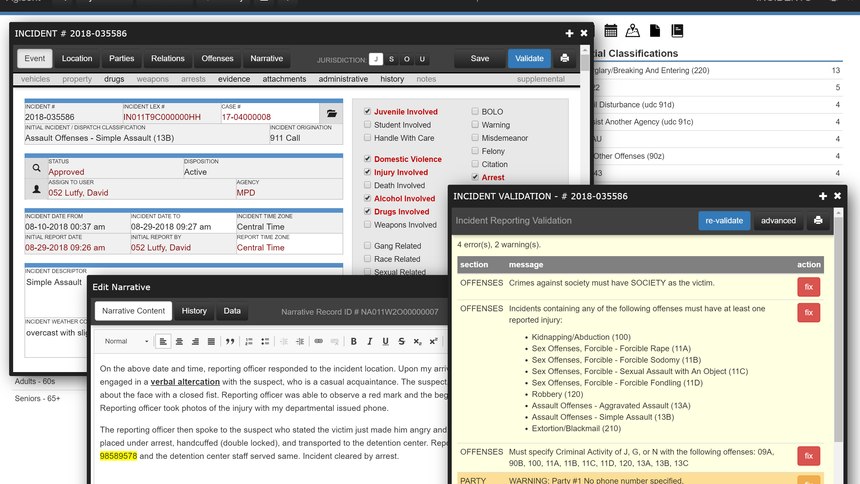 The Incidents Data Analysis feature serves up real-time graphs, numbers, maps and data on incidents so officers get instant insights into criminal activity, zip codes, zones, beats, arrests and more.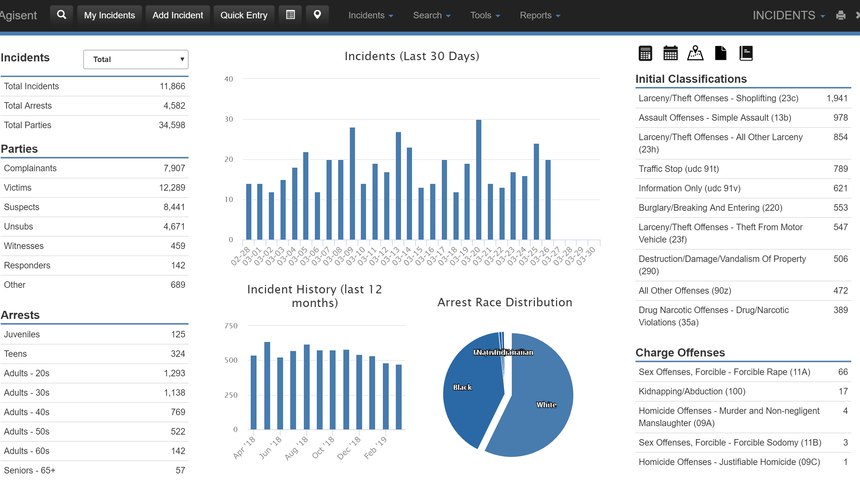 Platform RMS supports large media files so officers can create more complete records with maps, picture uploads and dash and bodycam video.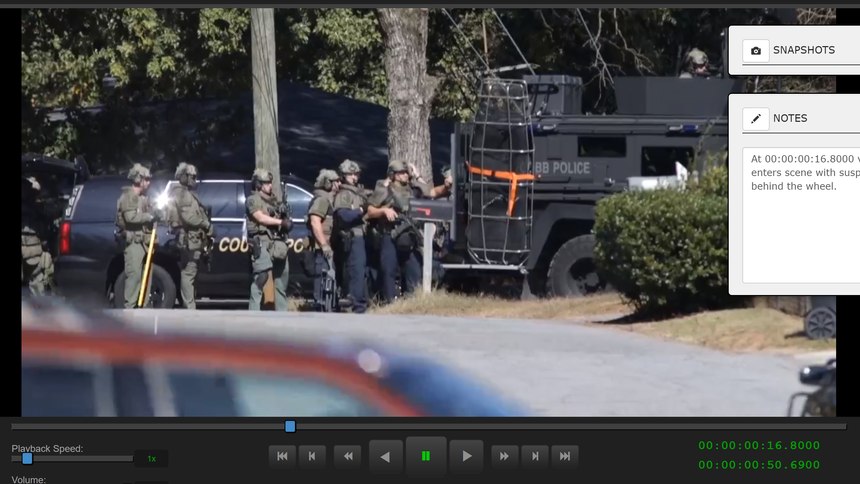 Platform RMS integrates with external systems and third-party components, such as state and federal data interface and 911 systems or reporting engines, so agencies can manage compliance in trackable queues.
But for cops, all they need to know is that they can simply fill out information in one place, on any device, and it's cross-linked and tracked throughout the system. The chain of evidence for the case is always secure and intact, providing full accountability for officers, agency and community.
AN RMS THAT STREAMLINES PROSECUTION
Using the Platform RMS case management module, officers and supervisors assign incidents to cases going to prosecution.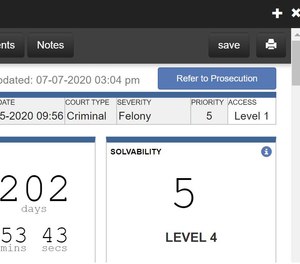 Real-time integration with prosecutors through Agisent's ProDocs means that once all evidence and the officer information is approved, agencies can refer all files to prosecutors with the push of a button.
LaFollette is one of 13 law enforcement agencies reporting into Tennessee's Eighth Judicial District, which serves five counties. This year, the district implemented ProDocs for discovery, so prosecutors can now share records with defense attorneys.
"When we get an officer file now, we will scan that in and then we will share that information electronically with the defense attorney," said District Attorney General Jared Effler, "and it's very beneficial to us because we can receive confirmations that they have viewed the documents to make sure that they have received what we have been sending them."
Court-required records are delivered with the click of a button.
"That's really a huge convenience to the 16 attorneys in my office that are sharing information with defense attorneys on a regular basis," said Effler. "That is worth its weight in gold."
He called the district's ProDocs implementation a "huge success," and his agency is eager to take the next step to get police records electronically from Platform RMS in early 2021.
The district also plans to implement Agisent's ProCase in court.
"We're very optimistic about implementing this to where we can get the officer's files electronically and never have to touch a piece of paper so it can be electronic from the officer all the way to the courtroom," said Effler.
At LaFollette PD, they are ready and waiting to push the "Send to Prosecution" button in Platform RMS.
"We're capable at any time to send any information to our district attorney, which will allow us to save sending paper files to them through the ProDocs," said Roehl. "We're excited about that. Once this process gets started, it's going to be huge for us."
For more information, visit CivicEye.

Request information from CivicEye
Thank You!