PRESS RELEASE
Chester County Sheriff's Office forms strategic partnership with SOMA Global to enhance public safety solutions
---
TAMPA, Fla. — SOMA Global, a leading provider of innovative public safety software solutions, is excited to announce its strategic partnership with Chester County Sheriff's Office in South Carolina. This collaboration aims to enhance public safety operations by leveraging SOMA Global's cutting-edge Records Management System (RMS).
This state-of-the-art RMS will revolutionize the way the county manages and analyzes critical data, including incident reports, case files, and crime statistics. By harnessing the power of SOMA Global's RMS, Chester County aims to streamline workflows, enhance information sharing, and empower its agency with actionable insights for proactive decision-making. This partnership signifies Chester County's commitment to leveraging technology for efficient and effective public safety services.
"After four years of review, SOMA Global is absolutely the solution we want. It's taking us light years ahead of where we should have been all along, enabling us to make better decisions and propel our operations to new heights," said Sheriff Max Dorsey of Chester County Sheriff's Office. "It has finally provided us with a central records management system that brings all the pieces together, allowing us to catalog and search data seamlessly. This is the system we've been waiting for; the one we appreciate and enjoy."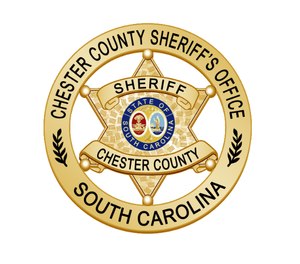 Chester County Sheriff officials are equally enthusiastic about the partnership and the impact it will have on their public safety services.  This partnership reflects a shared vision of leveraging technology to enhance public safety services and safety.
For more information about SOMA Global,  please visit somaglobal.com.
About SOMA Global
SOMA Global empowers public safety and government agencies to build safer, more resilient communities through modern technology. The SOMA solution streamlines software with a unified ecosystem of pre-built applications, workflows, automations, and data interoperability. Its enterprise platform includes four key suites – critical response, incident management, courts and corrections, and administrative – that empower state and local organizations with the tools they need to better protect the communities they serve. Find more information about SOMA on Twitter, Facebook, LinkedIn, or at www.somaglobal.com.
Find more information about SOMA on Twitter, Facebook, LinkedIn, or at www.somaglobal.com.

Request more info from SOMA Global
Thank You!