PRESS RELEASE
AgileMesh Announces Special PRE-NATIA Pricing
---
AgileMesh, the leader in Rapidly Deployable Wireless Surveillance, announces special PRE-NATIA pricing for our standard mesh enabled / cellular enabled pole cam concealment package. At $3,975, this special price includes everything you need (except the bucket trunk).
• Pole Mounted Exposure
• Mounting Bracket
• Panasonic WV-SC385 IP
• AgileMesh Node
• Powered by CommandMesh&38482;
• Meshed Enabled
• Cellular Enabled
• 110/220 VAC Power Supply
• Power Cord and wire pigtail
• 2-Year Warranty on Concealment (includes AgileMesh node 1-Year Warranty on the Panasonic Camera)
• Agiletility Software Suite – Included
Panasonic SV-SC385 IP Camera is compatible with IVI View Commander.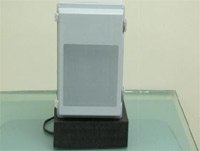 The CommandMesh™ protocol offers the following advantages:
1) Mesh multiple cameras and send the full presentation through one cellular gateway
2) Simultaneously view all cameras in full mesh at a local viewing location in and around the area of interest without the use of a cellular connection
3) Utilize 3G or upgrade to 4G when available in your area. (Currently Verizon & Sprint supported)
4) Automatic reset of cellular modem if connection is lost
5) Unresponsive unit is automatically reset by internal Watchdog timer
6) Optional thermostatically controlled heater and fan
7) Take advantage of all the available frequencies which include
1. 2.4 GHz and 5.x GHz (Standard)
2. 4.9 GHz Public Safety (Optional)
8) Utilize the AgileMesh patented front panel design that allows you to change frequencies automatically with just the push of a button or over-the-air
As with all CommandMesh™ powered products the covert system does not depend on existing infrastructure. If none is available, you can still work within the incident area mesh network. That means your personnel could be within meshing range (up to a mile away) and view/record all the covert units.
For more information or to place an order contact sales@agilemesh.com.