PRESS RELEASE
Convey911 rapidly scales multilingual communications platform to address language translation gaps in public safety over text, video and voice
---
BALTIMORE - Today, Convey911, a Baltimore-based multilingual technology company serving public safety and local government, announced it has closed a seed funding round and added critical new features to its patent-protected communications and language translation platform.
Convey911 is an easy to use, add-on technology that enhances existing public safety communications infrastructure. It serves as a framework between call handling, computer-aided dispatch, and field-based devices that address language translation and workflow challenges and helps agencies meet FCC Enhanced 911(E911) indoor location accuracy rules and Next Generation 911 standards.
With customers in multiple states, Convey911 offers seamless real-time, bi-directional language translation in 350+ languages for voice and text-to-911 calls, text-from-911, 311, and 988. In addition, Convey911 adds text with translation capabilities to existing landlines, offers embedded translation through its video and voice services, and is the leading provider of real floor-level Z-Axis (height above terrain).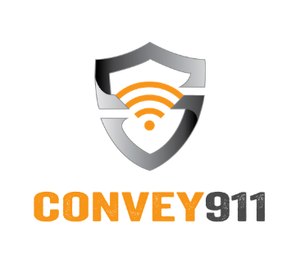 Convey911 was founded by Co-Founders Jeffrey Bruns and Lisa Reagan who, together with their team, have deep experience working in public safety and serving customers nationwide. The financing round is being led by Founder Works, the investment vehicle for Alex Ford, the founder of Praetorian Digital and former CEO of Lexipol as well as creator of Police1.com and FireRescue1.com. The round allows Convey911 to accelerate go to market, scale its platform, and hire key employees.
"Lack of real-time access to interpreters for all languages, including Spanish, continues to be a problem for all verticals in the public safety sector. Long wait times and clunky workflows leave departments at risk. Convey911 is providing a full suite of communications and real-time translation tools built to meet the security and evidentiary requirements of public safety and law enforcement. Convey911 uses artificial intelligence (AI) and machine learning, as well as provides a point and click workflow for accessing certified human translators. Ultimately our goal is to decrease risk and command staff liability while also increasing officer safety," said Lisa Reagan, CRO and Co-Founder, Convey911.
Convey911 was built with law enforcement needs in mind. All communications are cryptographically signed and stored securely in the AWS GovCloud, meeting HIPAA, CJIS and other compliance regulations required by government and law enforcement agencies. Convey911 is a standalone system or may be used inside RapidSOS. In addition, the Convey911 platform includes one-click-enablement workflows so users can easily choose between text, voice or video communications, or access a network of over 22,000 certified human interpreters.
"Simplifying and improving communication is at the core of Convey911," said Jeff Bruns, CEO and Co-Founder, Convey911. "We've built a cloud-native integration platform because we believe helping public safety meet their mandates should be simple for them. Also, our capabilities are as valuable in other sectors as they are in public safety. This round of funding will allow us to scale rapidly to address language and communication needs both within public safety and beyond."
About Convey911
Convey911 is a communications and language translation platform for 911, Fire & EMS, law enforcement, local government, and enterprise solutions. Convey911 is a first mover in developing technology to provide voice, video and text translation and provide an over-the-top solution for text-to-911 language translation. Convey911's clients include public safety departments and government agencies across North America. Convey911 is headquartered in Baltimore, MD. Learn more at Convey911.com.
About Founder Works LLC
Founder Works empowers software as a service (SaaS) and digital content entrepreneurs to rapidly scale their businesses and accelerate their entrepreneurial journey. Led by Alex Ford, the founder of Praetorian Digital and former CEO of Lexipol as well as creator of Police1.com, FireRescue1.com and EMS1.com, it provides capital and expertise to early-stage companies that serve b2b verticals not well suited to traditional venture capital but too early for private equity. Learn more at FounderWorks.com.