PRESS RELEASE
Kustom Signals announces a cloud storage approach with the customer in mind
---
LENEXA, Kan. — Kustom Signals, Inc. announced today their new cloud storage model for law enforcement (LE). Cloud storage for evidentiary files has become expected in the marketplace, but is it really in the best financial interest of the end user? Kustom Signals offers a unique approach to cloud storage that keeps the customer in mind.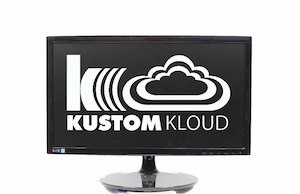 Hybrid Kloud Storage allows LE to only store those evidentiary files they need in the cloud, with non-evidentiary files stored on-site. Kustom Signals' unique hybrid approach has all of the primary benefits of unlimited cloud storage at a reduced price. It also eases the stress to those agencies that may be limited by internet bandwidth or budget but who also require higher resolution files, considerable usage requirements (such as 24x7 record), or extensive retention policies. This combination cloud/on-site storage model has easy access to evidentiary files and easy file sharing while helping to offset bandwidth concerns and allowing agencies to grow their cloud storage at their own pace.
Kustom Signals also offers Full Kloud Storage (100% to the cloud) or full local storage that most LE expect to see. There are advantages of cloud storage such as protection from hardware failure and unauthorized access, but the cost for this storage can be burdensome over time, and file upload and access is very bandwidth dependent. Kustom Signals also offers Fixed Kloud Storage should agencies prefer to put a cap on their cloud expenditure with retention policies in place that help maintain a certain file storage requirement.
With Hybrid Kloud Storage, agencies can scale into cloud at their own pace! Kustom Signals' approach to cloud storage options puts the customer's needs first!
About Kustom Signals:
Established in 1965, Kustom Signals, Inc., an MPD Inc. company, designs and manufactures a complete line of speed enforcement, speed awareness and in-car and body-worn video systems for law enforcement agencies, along with the Contour product line. For more information, visit www.KustomSignals.com.
About MPD, Inc.
MPD, Inc. was established in 1987 and is headquartered in Owensboro, KY. MPD's customers include U.S. and foreign military services and their contractors, avionics manufacturers, law enforcement organizations, industrial companies and commercial concerns. For more information, visit www.mpdinc.com.
Request more info from Kustom Signals Inc.
Thank You!