PRESS RELEASE
The use of Rekor Systems' best-in-class vehicle recognition technology in an expansive parking ecosystem connects parking to mobility
---
Contract valued at $648,000 brings total product and licensing contracts value secured within the last 60 days to $6.90 million
COLUMBIA, MD — Rekor Systems, Inc. (NASDAQ:REKR), a global AI technology company with a mission to provide insights that build safer, smarter, and more efficient cities around the world through intelligent infrastructure, today announced the sale of Rekor Edge Pro systems and Rekor Scout platform licenses to a large parking operator that has over 15,000 customer locations across all major U.S. cities and Canada. The contract is valued at $648,000.
The Rekor Edge Pro is a complete vehicle recognition solution that captures and processes all recognition data on-device within a compact, durable enclosure. The system is engineered for roadway speeds and can also be deployed in neighborhoods, campuses, and business districts for parking management and access control. Rekor Scout is an AI-driven vehicle and license plate recognition platform that uses video streams from nearly any IP, traffic, or security camera and provides vehicle make, model, color, direction of travel, license plate information, and more.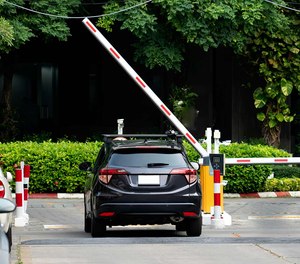 Rekor's AI vehicle recognition technology will be integrated with the operator's access control and a back-end customer billing system, making the parking process virtually frictionless and more efficient for its customers.
Michael Dunbar, Chief Revenue Officer, Rekor said, "We are pleased that this partnership is now in place and are confident that our initial work here will expand throughout their substantial parking garages and property network. This new agreement adds to a number of similar product and licensing contracts Rekor has announced within the last 60 days. It demonstrates the wide range of customers that the Company continues to work with beyond the primary focus on data services for our rapidly growing urban mobility and transportation management areas. These include a federal government agency, a prominent operator of theme parks and water parks, a major Las Vegas casino, and a top provider of safety solutions for fleet vehicles."
Dunbar concluded, "With the inclusion of this customer, we have secured product and licensing contracts over the past 60 days that have a total contract value of $6.9 million. These demonstrate Rekor's ongoing commitment to delivering innovative and reliable solutions to meet the needs of its clients across various industries and the breadth of the markets that can make use of our innovative solutions. With these wins, Rekor continues to demonstrate its strong market position and drive for growth in the coming year."
About Rekor Systems, Inc.
Rekor Systems, Inc. (NASDAQ:REKR) is a trusted global authority on intelligent infrastructure providing innovative solutions that drive the world to be safer, smarter, and greener. As a provider of comprehensive, continuous, and real-time roadway intelligence, Rekor leverages AI, machine learning, and holistic data to support the intelligent infrastructure that is essential for smart mobility. With its disruptive technology, the Company delivers integrated solutions, actionable insights, and predictions that increase roadway safety.
Request more info from Rekor
Thank You!