PRESS RELEASE
Register Now! Laser Technology, Inc. Webinar: Quick and Safe Log Deck Volumes
---
Join co-hosts Laser Technology, Inc. and Juniper Systems to learn how our products are being used to measure log deck volumes. Aptly named "Quick and Safe Log Deck Volumes", this 45-minute public webcast will give attendees a chance to see and learn how our products are being used to verify log deck volumes and more.
Listen as guest speaker, John Calkins, a check scaler and log quality manager from Washington, shares his experiences first-hand with log deck solution and the impact it has made on improving safety and efficiency in his workplace.
Register Now!

Quick and Safe Log Deck Volumes Webinar
March 11, 2014
10:00 am (MDT)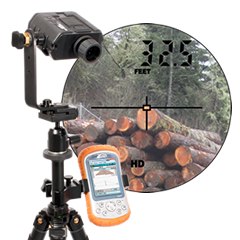 All webcast registrants will qualify for special discount pricing and all attendees will be entered into a drawing for a complete Log Deck Volume laser system. Learn more about our 3 Chances to Win Log Deck promotion at Win A Log Deck Volume System.
About Laser Technology, Inc. (LTI) 
LTI has been offering a complete accident reconstruction solution for over 15 years.  QuickMap® 3D software was designed specifically for AI professionals with the intent to quickly be able to measure and store data points electronically and easily transfer that data to recreate the scene at the office. For more information visitwww.lasertech.com.

Request more info from Laser Technology
Thank You!