PRESS RELEASE
Gamber-Johnson adds to its portfolio
---
Gamber-Johnson is a global name known for providing industry-leading mounting solutions to support many, diverse industries, most notably the public sector, material handling, logistics, and enterprise. In recent years the GJ portfolio of product offerings has grown to support a broader offering. 
With this mindset on product offering growth, our strategic plan for sustainable development was to expand past our four walls and bring additional brands under the Gamber-Johnson umbrella. This has expanded our capabilities to support custom and smaller quantity projects with our PMT brand, entered into the ProAV market to support entertainment and information displays with Premier Mounts, emphasized the smaller device and outdoors markets with Zirkona, and break new barriers to support handheld capabilities in education and current industries with InfoCase. 
Our newest addition to the Gamber-Johnson product family has played a crucial part in our success as a device docking solution throughout the year. We proudly announce LIND Electronics as the newest addition to the Gamber-Johnson family of brands. We genuinely believe this is a critical addition to the product portfolio for Gamber-Johnson, knowing that each dock and cradle that leaves our facility with a premium power supply produced by LIND.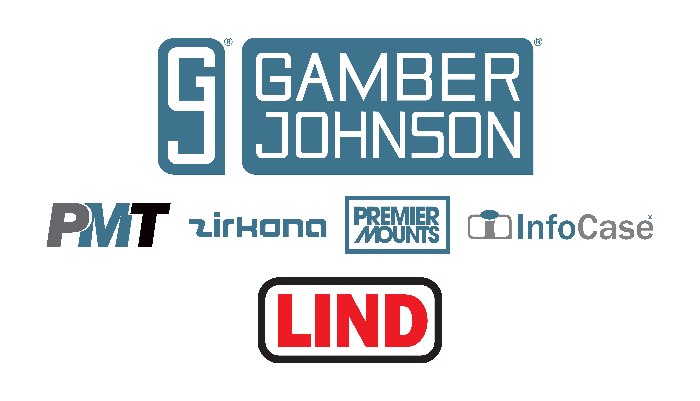 Brian Wagner, Gamber-Johnson CEO, has worked with LIND for years and helped develop a strong relationship long before the acquisition. He says, 
We could not be more excited about this great addition to the Gamber-Johnson group of companies. Founded by Leroy Lind, Lind Electronics has a long, storied legacy of exceptional engineering and quality. Lind's reputation and culture blend ideally with Gamber's Rugged, Reliable and Responsive commitment. Together we will bring even more value to our customers and partners.
Over the years, Gamber-Johnson and LIND have partnered on countless cradle and docking station projects while always maintaining a great partnership and relationship based on trust and professional integrity. This product expansion allows Gamber-Johnson to provide our customers with the best solutions in the timeliest manner, continuing to promote all our brands as the leaders in our industries. 
As Gamber-Johnson continues to grow, we look forward to the additional support we can provide to our partner brands. 
Stay alert for more exciting updates from Gamber-Johnson and LIND, a Gamber-Johnson company.


Request more info from Gamber-Johnson
Thank You!