Going green: Integrating hybrid vehicles into your agency
If hybrids aren't currently part of your fleet, you may be overlooking an opportunity for significant savings without sacrificing operational capability
---
This feature is part of our PoliceOne Digital Edition, a supplement to PoliceOne.com that brings a sharpened focus to some of the most challenging topics facing police chiefs and police officers everywhere. To read all of the articles included in this issue, click here.
By Dale Stockton
There was a time when the thought of using a hybrid vehicle for patrol operations would have been considered ridiculous. Even today, a high degree of skepticism remains among many officers. However, these sentiments are changing and it's fair to say that hybrids have earned a spot in American policing. In fact, they're already doing the job effectively in many cities. If hybrids aren't currently part of your fleet, you may be overlooking an opportunity for significant savings without sacrificing operational capability.
What is a hybrid vehicle?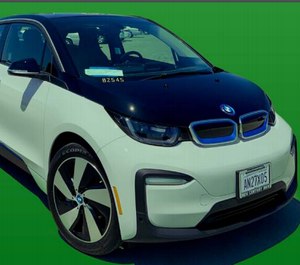 The commonly used term of "hybrid" represents a group of motor vehicles more accurately described as hybrid-electric because their power train consists of a conventional internal combustion engine and an electric motor. A computer determines how to alternate between – or combine – the two power sources to maximize efficiency and provide the level of acceleration required.
Although most hybrids do not require an external charging connection, there is a group of vehicles called plug-in hybrids that can operate using only the electrical motor for a limited range. Plug-ins do this by using a battery pack that can be charged and then driven until depleted, at which time the vehicle reverts to the gas-powered engine for propulsion and to recharge the vehicle's battery. The primary difference provided by a plug-in is that it's possible to operate using only electricity if you're not driving long distances.
A college campus or small town could be ideal environments for plug-ins because daily driving distances are limited, and speeds are likely to be relatively slow. Although they're often included in discussions of hybrids, vehicles that rely solely on an electric motor (Tesla, Chevy Bolt, BMW i3, Nissan Leaf, etc.) are not true hybrids because they use only one power source. Nonetheless, they may deserve consideration if the goal is to embrace fuel-saving vehicles that emit zero emissions.
Using hybrids for policing isn't a new idea
When hybrids first appeared in the late 1990s, a handful of police departments put their department's logo on the side of a consumer vehicle and gave it a try, usually with a press release touting their innovative approach to policing. Unfortunately, these efforts didn't always pay off because the cars just weren't suitable for police work.
One of the earliest large-scale rollouts of hybrids took place in 2009 when the New York Police Department (NYPD) added 40 Nissan Altima Hybrids to its fleet, using 18 of them as marked units and the other 22 as plain cars. This action followed a commitment by then-Mayor Michael Bloomberg to reduce energy consumption and greenhouse gas emissions. NYPD subsequently expanded its hybrid fleet with Ford Fusions. At the time, there were no police package hybrids available and the Altimas and Fusions were upfitted by NYPD mechanics with the relevant police equipment. Lessons were learned along the way and the NYPD has continued its commitment to making hybrid vehicles a significant portion of its overall fleet, now the largest among American police departments at more than 10,000 vehicles. Of those, there are 1,700 hybrid-electrics and 60 all-electric vehicles in service.
On the other side of the country, the Los Angeles Police Department has used both Toyota Prius and Ford Fusion hybrids in administrative roles going back several years, according to Director of Police Transportation George Yamanaka. In 2015, the agency began using the all-electric BMWi3 for administrative roles in support of LA Mayor Eric Garcetti's sustainability plan. There are now 200 BMWi3s in the fleet, making LAPD the largest current user of allelectric vehicles among police departments.
In terms of hybrid-electric vehicles, Yamanaka said the department has 20 Ford Responder hybrids, all assigned to investigator positions as plain cars with concealed emergency lighting. The department recently placed an order for FY2020 patrol vehicles and ordered 150 Ford interceptor Utility Hybrids. These will be the first hybrids placed into full patrol use by the agency.
"We've been using the non-turbo gas version of the Interceptor Utility as our primary patrol vehicle and they've proved pretty reliable," Yamanaka said. "We've been getting about 11 mpg in the gas version and we expect to double that with the hybrids." Yamanaka notes that LAPD's marked vehicles spend an estimated 35% to 40% of their time idling, an area where hybrids can demonstrate significant savings.
Can hybrids perform?
Hybrids were once associated with small vehicles that got great fuel mileage but lacked performance and had little cargo room. That's all changed and some of the latest offerings can more than hold their own against their gas counterparts. In fact, two pursuit-rated hybrids produced by Ford demonstrated stunning performance capabilities at the annual Michigan State Police Vehicle Testing. The Ford Police Interceptor Utility SUV and the Police Responder sedan demonstrated top speeds of 137 and 119 mph respectively. Acceleration was impressive with 0 to 60 times running 7.27 and 9.24 seconds respectively. Projected EPA combined city and highway fuel consumption ratings are 24 mpg for the SUV and 38 mpg for the sedan.
Hybrids and stopping power
It's important to consider more than just speed and acceleration when it comes to police driving. Stopping quickly is also important and hybrids generally have an edge because they use regenerative braking to charge the vehicle's hybrid batteries. This process harnesses the slowing of the gas engine to work in tandem with the vehicle's braking system to slow the vehicle more effectively than is possible by using just the standard brakes. The benefit is shorter stopping distances and less wear and tear on the brakes. Brakes stay cooler, meaning they will retain more stopping power, and they will last much longer. In fact, it's not unusual for a set of brakes to last 100,000 miles or more in a hybrid, something that's unheard of in traditional gas vehicles.
Factoring cost
Hybrids come with a price premium and the additional cost is obviously a factor in the procurement process. However, there are cost offsets that must be considered, including decreased fuel consumption, improved brake life and increased resale value.
With patrol operations, the fuel savings as a result of hybrid use is often much greater than the EPA mileage might indicate. This is because of the high level of idle time incurred with marked patrol units. This factor will vary widely among agencies due to operational variances but suffice to say that a large amount of time is spent idling while performing other tasks. This is an area where a hybrid can really shine because on-board electrical equipment can be powered using the battery system, allowing the gasoline engine to shut off and run only as needed to charge the battery. Ford provides a calculation tool that allows the user to input idling variables and calculate potential fuel savings, as well as the corresponding reduction in carbon dioxide emissions.
Other considerations
Fleet maintenance personnel may require additional training geared to hybrids. Departments who outsource maintenance will not be affected other than a probable savings due to extended service periods and longer brake life.
Many states and large metro areas have established goals of reducing automobile emissions. Not only do hybrids help in achieving that goal, they'll also likely garner favor with the organizations who are promoting those efforts, thus potentially improving police-community relations.
Concerns related to the high cost of hybrid battery replacement should be minimal. The need for battery replacement within the normal service life of a vehicle is rare. Most manufacturers offer either an 8-year/80,000-mile or 10-year/100,000-mile warranty on hybrid batteries. Several states extend the mileage period to 150,000 miles.
Conclusion
The specific function intended for any hybrid assignment should be evaluated for suitability and an objective analysis done of the associated expense and operational impacts. However, given the current performance and general capabilities of today's hybrids, it's difficult to imagine a duty assignment that hybrids could not fulfill and probably do it with an associated cost savings.
---
About the author
Dale Stockton is a 32-year-veteran of law enforcement, having worked in all areas of police operations and investigations and retiring as a police captain from Carlsbad, California. He is a graduate of the 201st FBI National Academy and holds a master's degree in Criminology from the University of California, Irvine. He has served as a Commissioner for California POST, the agency responsible for all California policing standards and training. Dale is the founder of Below 100.

Request product info from top Police Vehicles companies
Thank You!