How to configure a vehicle package for your police fleet
Developing a comprehensive, all-inclusive vehicle equipment package ensures commonality across the fleet, and smooths the public bidding and approval process
---
By James Careless, P1 Contributor
The New York Police Department (NYPD) operates more than 10,000 police vehicles, with the majority being police cruisers. Whatever the vehicle, the NYPD works to ensure that the equipment layout and operating setup within each of its units is standardized.
"When an officer reaches out with their right hand, they need to know that the button they need to push is consistently there," said James Korotki, Deputy Director of the NYPD's Fleet Services Division. "For safety reasons, this has to be true no matter what NYPD vehicle they're in."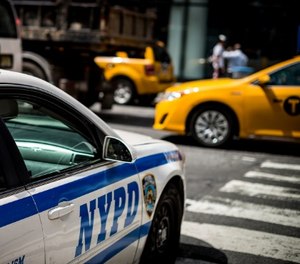 The current NYPD specifications for its vehicles is all-inclusive. It covers everything from the equipment inside, to the paint job, decals and light bars outside. These specifications are customized to meet the NYPD's operational needs and environmental (weather) conditions
"We have a basic package that specifies everything from emergency lighting and rumbler sirens to computers, tablets and keyboards," said Korotki. "Any extra features that are needed for special vehicles are added to this specification package, which is then put up for public tender to the lowest qualified bidder."
Much to specify
Whether large like the NYPD or small serving a rural community, every police department that develops an all-inclusive vehicle package has much to consider. This is because the typical modern police car contains the following:
Computer systems (laptops, tablets, touch screen displays)
Printers and bar code scanners
Modems
Keyboard and mount
Two-way radio, sometimes multiple radios and external speakers
Video systems with chargers for remotes
Bodycam chargers
Lighting controls and siren
Arm rest
Cup holder
Flashlight w/charger
Partition
Plastic rear seats
VASCAR (Visual Average Speed Computer and Recorder)
Radar antennas and display
Microphones
Add on external paint treatments, decals, light bars and sirens, and there is much to select before a department finalizes this package.
That's not all: The equipment selected must be able to fit inside altogether without impinging on the driver and front seat passenger; not interfere with air bag and air curtain zones; be easy to access and understand by users; and not overtax the vehicle's power supply.
Finally, it needs to fit within the department's budget – both for acquisition and maintenance.
Making the right selections
Balancing performance with form factor, product life and price is important when compiling an all-inclusive vehicle package. In many cases, a police department will want to stipulate specific makes and models of certain equipment such as radios to ensure compatibility with existing police technology.
That said, the NYPD guides its equipment selection process by listening closely to the officers who will drive these vehicles.
"We always talk to the end users first, to find out what they need in their vehicles," said Korotki. "For instance, it was our officers' desire to better warn pedestrians at crosswalks that led us to specify rumbling sirens in our cars."
Once the NYPD has developed its latest all-inclusive vehicle package, it then builds a mocked-up police car to show everything it wants, located where it wants. This mock-up serves as a 3D guideline for the successful bidder, and a standard that the NYPD can assess their work by. "We also do random inspections of the vehicles they are equipping for us, to make sure everything is being done right," said Korotki.
Words of advice for police fleet managers
Korotki advises police departments to talk to their counterparts in other jurisdictions, before finalizing their all-inclusive vehicle packages and sending them out for tender.
"There is a wealth of knowledge about products and configurations out there at other departments," he said. "It only makes sense to tap into that knowledge, before committing your own department to a specific all-inclusive package that will be used by your officers for many years."
When it comes to specifying all-inclusive vehicle packages, the NYPD never rests on its laurels. "Robert Martinez, Deputy Commissioner, Support Services Bureau, always says that any specifications we are writing should be better than the last ones we did," said Korotki. "So, we are always looking to improve the equipment we're providing to our officers, and your department should too."
---
About the Author
James Careless is a freelance writer with extensive experience covering law enforcement topics.