Building a diverse workforce in law enforcement
Successful recruitment in law enforcement today is possible but requires effort, experimentation and commitment to continuous improvement of approaches
---
By Jane Wiseman
A worker shortage is sweeping the nation, and law enforcement is no exception. Across the country, law enforcement agencies struggle to recruit, hire and retain police officers for reasons that span social, economic and political factors. [1] Compounding the problem, in some departments, officers are retiring at a faster rate than they are being replaced.
The events following the murder of George Floyd made police hiring more complex as it exacerbated tension between the community and law enforcement and inflamed long-standing beliefs that racial biases exist within the profession. To help address these tensions, law enforcement leaders may want to diversify their organizations – but this is no easy task even before such recent events.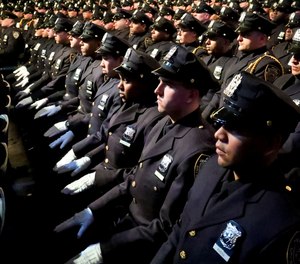 My team reviewed recent scholarly research for relevant insight and surfaced four recommendations (Note: the research was funded by the Massachusetts State Police/Executive Office of Public Safety and Security). [2]
1. Attract a greater volume of qualified candidates
Successful recruitment in law enforcement today is possible but requires effort, experimentation and commitment to continuous improvement of approaches. 
In addition to expanding traditional pathways like internships and partnerships with criminal justice programs, departments can begin to look at nontraditional disciplines, such as foreign language programs, technology-centric schools, and hospitality or management programs that offer potential recruits with skills needed to better relations with communities, improve analytics and foster a culture of customer service.
2. Recruit more women and people of color
According to the Police Executive Research Forum, "trying to recruit and hire only candidates who have the same life experiences and outlooks as those currently in the profession is a recipe for failure."
Successful recruiting of women and people of color can be achieved by:
Creating targeted outreach programs to reach diverse audiences
Using targeted digital marketing
Ensuring prospective candidates can see themselves in the role
Reviewing job postings and messaging for unintended language biases
Providing support to applicants from diverse backgrounds
Considering modifications to physical fitness requirements
Screening out candidates who exhibit biases
Assessing organizational culture for any barriers to belonging
Strengthening policies that prohibit harassment.
3. Retain more candidates during the selection process
Law enforcement recruitment hiring processes can be lengthy and convoluted, forcing many good candidates to simply give up and take other jobs. Strategies to facilitate retention of more candidates during selection include:
Designing a user-centric process
One-on-one support via mentors or advisors
Targeted support at steps of the application when candidates are most likely to drop out
Coaching so candidates can pass fitness exams
Streamlining steps and leveraging technology modernization to cut down hiring time
Giving candidates visibility into their status in the hiring process.
4. Ease pressure on recruiting with less attrition and new staffing models
In most cases, retaining existing officers takes far fewer resources than identifying, screening, selecting and training new ones – and it takes the pressure off the recruiting function.
Research-based ways to reduce attrition include giving recruits a realistic job preview before they start, conducting exit interviews to understand and common reasons for leaving, and conducting "stay" interviews to understand key motivations for staff who stay employed.
For some agencies, rethinking deployment models may uncover creative ways to simultaneously improve morale and professionalism while decreasing churn. Scholars Whetstone, Reed and Turner suggest creating a training model akin to the one utilized in the medical field with a standard set of rotations among specialties to be completed in the first three years of service and then allowing staff to choose their specialty.
Finally, a careful review of tasks that can be automated or completed by using remote work options, along with examining roles that can be filled by contracted, part-time, non-sworn, or seasonal staff can modernize the approach to staffing, recruitment and retention within the law enforcement workforce.
Conclusion
A more diverse police force will take time, but incremental progress can gradually shift an organization with annual progress toward ambitious goals. 
Diversity hiring goals should be clear and visibly supported by the chief, and accountability for reaching those goals should be vested in a respected senior leader. Partnership with key community stakeholders must be a key part of the strategy.
This is a once-in-a-generation chance to energize the profession toward renewed connection to and investment in the public good via embracing inclusivity and creating a more diverse team. Communities just may respond in kind with greater trust and confidence.
References
1. IACP. The state of recruitment: A crisis for law enforcement. 
2. The full review of recent scholarly literature can be found here, and the policymaker summary can be found here.
NEXT: 5 takeaways for police recruiters from the 'Who wants to be a cop?' series
---
About the author
Jane Wiseman is the CEO of the Institute for Excellence in Government, a non-profit consulting firm dedicated to improving government performance. She is also an Innovations in Government Fellow at the Ash Center for Democratic Governance and Innovation at Harvard Kennedy School. She has served as an appointed official in government and as a financial advisor and consultant to government. Her consulting, research and writing focus on government innovation and data-driven decision-making.