Neb. troopers get 'historic' 22% raise as agency grapples with officer shortage
The new wage increase ups the starting pay to $62,400 per year, which is the biggest raise for state troopers in two decades
---
By Ashley Silver
Police1
LINCOLN, Neb. — The state troopers union and Nebraska Gov. Jim Pillen have reached an agreement that will provide a 22% raise for troopers in the coming year.
The raises, according to the Nebraska Examiner, couldn't have come at a more opportune time as the department continues to face a shortage of about 60 troopers.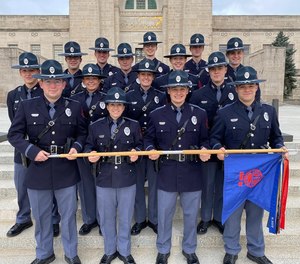 "The highest calling of the government is to protect its citizens," Pillen said in a press release. "This new contract is part of my commitment to ensure law enforcement has the necessary tools, funding and manpower needed to protect our communities."
Union members were pleased with Pillen's efforts, noting that the "historic pay raise" will put troopers' wages in the top five paid in the state, allowing the department to roll out the "welcome mat" for recruits and remedy their officer shortage.
"It was clear from the beginning that Governor Pillen agreed and has made it a priority to fix it," Dan Fiala, president of the State Law Enforcement Bargaining Council and the State Troopers Association of Nebraska, told the Examiner.
Starting pay for state troopers is currently $51,105 per year. The new wage increase ups the starting pay to $62,400 per year, which is the biggest raise for state troopers in two decades. The raises go into effect on July 1, 2023, with an additional 5% raise in 2024.