Ohio officer leading by example to attract recruits
As director of the Ohio Office of Law Enforcement Recruitment, one of Sarah Shendy's goals is to encourage women and minorities to consider LE careers
---
This article is reprinted with permission from the West Side Leader
By Emily Chesnic
A single conversation changed the life of Sarah Shendy, who is starting similar discussions, one at a time, to raise awareness for her profession and inspire careers in law enforcement.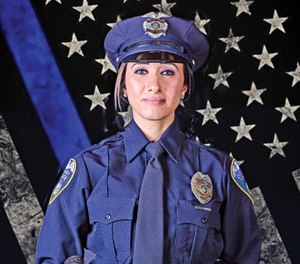 The 12-year Copley Township Police Department veteran grew up with a desire to make a difference as a public servant – considering police officers "superhumans" – but lacked the confidence to vocally express that desire until her high school guidance counselor talked with her, challenging her to pursue her dreams despite obstacles.
"Prior [to that], I did not think I would ever be good enough to be in uniform," she said.
Embarking on a career in public safety was not easy as a "Middle Eastern, Muslim female," but it was doable and still is, said Shendy, who first earned a bachelor's degree in criminal justice at Kent State University.
"Life-altering decisions usually start with a conversation, and I realize the importance of providing that mentorship," said Shendy, of Akron.
Last fall, Gov. Mike DeWine asked her to serve as director of the newly created Ohio Office of Law Enforcement Recruitment, an initiative he began earlier in the year to help local agencies attract and retain skilled individuals, specifically minorities and women in law enforcement.
"The goal of the Ohio Office of Law Enforcement Recruitment is to support local law enforcement agencies to not only recruit more officers but also recruit the right officers," DeWine has said.
Shendy first met the governor – Ohio's attorney general at the time – while training at the Ohio Police Officers Training Academy. She went on to work with DeWine on police training and recruitment efforts in the state, focusing her attention on use-of-force and the importance of mental health training.
In her newest position, Shendy is engaging communities, religious institutions, schools and other organizations in discussions to explain community policing and spark individuals, including females and minorities, to fill jobs in the field.
"In my 13 years of police work, I never spoke to someone outside of law enforcement who understands what we do and why. People need to hear the whys," she said.
"There are beautiful things about the job," added Shendy, who especially appreciates the human relations aspect of policing, advocating for victims and the vulnerable. "Stopping cars is only about 10 to 20 percent of what we do."
Last year and 2021 so far have been difficult for police officers, who often are judged by the actions of a few, "which is not fair, but human," she said. Shendy said she does not shy away from the "hard conversations," including questions on accountability.
"I don't let the noise going on distract me from my mission," she said. "The best way to change people's hearts and minds and perspective is to show them who you are."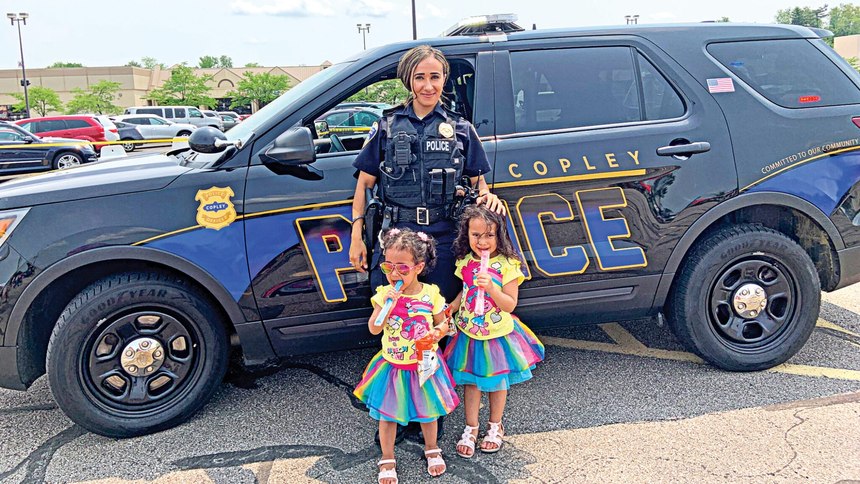 Shendy is hopeful that with education and awareness she can help recreate people's perceptions of the job and highlight all the good the "men and women in uniform do on a daily basis."
"Being a police officer is an honorable position that embodies integrity, trust and compassion," she said.
Shendy said it is her goal to discuss policing with anyone willing to have her, in person or virtually, to explain her ongoing efforts and teach individuals how to become agents of change in their communities.
"She really will go wherever she is asked to make an impact," Kristen Castle, Ohio Department of Public Safety director of communications said of Shendy. "She is a true public servant, and I can't say enough good things about her."
Shendy said if she did not consider being a police officer "the best thing on the planet," she would not be recruiting new officers.
Castle said people can use the new Ohio Office of Law Enforcement Recruitment website, to review information regarding careers in policing and locate contact information for Shendy to request she speak to a group.
"Having a conversation with every community in Ohio is my biggest goal. People fear what they do not understand," Shendy said. "People focus on their differences and worry they won't fit in, but I explain to them we need you because you are different. We want to become better and more capable and more diverse."
Shendy also is working with the nearly 1,000 law enforcement agencies in Ohio to see how many jobs need to be filled. These openings are being posted on the above website. In addition, she also will start a mentorship program and provide informative testimonies on the website from officers across the state.
NEXT: How the 30x30 initiative aims to advance women in policing