Roundtable: 20 best practices for policy-related public communications
Proactive communications about policy changes demonstrates to your community that you are responsive to their concerns and continuously improving
---
As law enforcement agencies navigate shifting community expectations, many organizations have been pressed to adapt policies and reimagine policing.
Many law enforcement processes and protocols have evolved over time and rely on best practices to support the safest outcomes possible, so the idea of changing in response to public demand can be frustrating. Before rejecting the notion completely, consider what information is actually available to our communities.
For the average person with no public safety experience, the mechanics of police operations are largely invisible. Individuals who, fortunately, have never been in a situation that requires tactical decision-making would have no way of knowing what goes into calculating variables and acting, often in seconds. Combine this with the entertainment industry's oversimplified running-and-gunning portrayal of the police. The gap between perception and reality makes more sense, and it's clear that we need to help paint a clearer picture.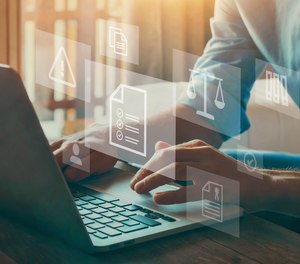 To combat the proliferation of inaccurate or incomplete narratives about law enforcement, agencies must shed light on not just practices, but also the policy that supports them.
A number of national initiatives continue to make calls for police reform. As questions about the efficacy of law enforcement operations arise, agencies can approach these situations as opportunities rather than obstacles. Silence is not a successful strategy. Instead, transparently engaging in deeper discussion will help mitigate misinformation and illuminate the landscape so communities and agencies can shape the future together.
— Kate Kimble, Public Relations Manager, Fort Collins (Colorado) Police Services
roundtable participants
In this roundtable, law enforcement communication professionals from around the nation share their best practices for communicating policy changes. Our participants are:

20 best practices for policy-related public communications