Hardening the target: How the principles behind the Bomb-Making Materials Awareness Program could improve school safety
Identifying and hunting offenders down before they strike is key to protecting our children
---
By Professor Barry Goodson
It is no secret that America remains plagued with heinous crimes against our most valuable assets – our children – and we remain seemingly incapable of developing an effective measure of prevention against such crimes. 
Our federal government has developed agencies and plans aimed toward preventing terrorism at its core through the creation of agencies such as Cybersecurity and Infrastructure Security Agency (CISA), which in turn has created a highly successful agency known as the Bomb-Making Materials Awareness Program (BMAP).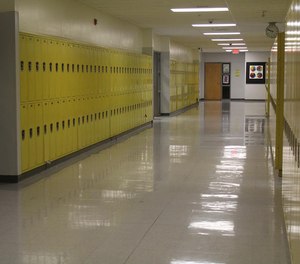 BMAP's focus is to strike against the lone wolf predator during the terrorist's planning stages. This is done by providing training to local law enforcement and other first responder agencies, as well as private citizen organizations such as schools, churches, private clubs, retail owners and commercial establishments. This training equips the average American, even children, with knowledge relating to the strategies and tools lone wolf predators purchase and employ to enable the creation of homemade explosives (HME) and improvised explosive devices (IEDs) from volatile household products.
The beauty of BMAP rests with the successful identification and prevention of terrorist actions during the planning and development stages, while the predator remains vulnerable to discovery and arrest with the least probable dangers to the public or the officers involved.
In 2019, in Batavia, Illinois, a 15-year-old high school student made purchases of highly volatile chemicals from a local science supply store, which aroused the suspicions of the store management, who notified the FBI of the suspicious purchases. The subsequent investigation led to the discovery of "volatile, explosive, and flammable homemade chemistry experiments specifically used in bomb-making..."
In another report to the FBI, in January 2022, a suicidal individual created an IED from commercially available explosives that failed to detonate in a location in San Antonio, Texas. The mentally challenged individual, Ryan Blake McKinney, placed the device in a location adjacent to the Permian Highway Pipeline with the expressed purpose of bringing death and mayhem to the area along with his demise. The perpetrator was taken into custody and charged with Attempting to Damage or Destroy Property Used in Interstate Commerce (18 USC 844).
In a similar event in San Antonio, Texas in 2019, two individuals entered a Home Depot and told a clerk that they were purchasing volatile products specifically to create a bomb. One subject was identified and arrested based on the information provided by the clerk.
---

Police1's guide to active shooter prevention, disruption & response
This special edition outlines how city officials, law enforcement, community leaders and parents can develop strategies to address the threat of school shootings in their community.
---
One would surmise that the BMAP program, which focuses on predators whose sole intent is to create and deploy HME/IEDs against soft targets, could provide an example of a threat assessment initiative that could be modeled to locate, identify, and deal with predators who seek to attack schools.
Presently, across America, school districts and local law enforcement agencies are concentrating efforts toward hardening the target, which encompasses hiring and equipping combat-ready personnel to serve as school resource officers. However, this leads to a false sense of security. Yes, a well-trained individual with a high-powered rifle with armor-penetrating rounds will indeed enable that person to take out an immediate target. However, even in combat, we knew that hardening the target only increased our probability of survival. Such preparation never prevented the inevitable attacks against our existing military installations, convoys, patrols, etc.
The key word in this equation is PREVENTION, not reaction. We must concentrate efforts similar to BMAP in a manner that will empower parents, students, school staff and the average citizen to recognize the red flags of the unknown predator who is bent on spreading death and destruction within our schools. This training, and this training alone, will indeed prepare the average citizen to recognize those red flags and embolden them to follow the prompting that if you "see something, say something."
References
Wiley S. (2022). Success Stories About BMAP. Office for Bombing Prevention. 
Gentry J. (2022). Attempted Suicide Bombing Near San Antonio, Texas.
Conger S. (2019). San Antonio Bombing Prevention. 
---
About the author
Barry Goodsen serves as full-time faculty with Columbia Southern University and an adjunct professor with the University of the Virgin Islands teaching several courses such as counterterrorism, criminal investigations, and numerous other criminal justice and homeland security courses. He is a certified Administrative Trainer for the Department of Homeland Security CISA Bomb-Making Materials Awareness-Community Liaison Program (BMAP-CL) and has acquired high-level certifications such as the CHPP (Certified Homeland Protection Professional). Additionally, Goodson serves as the Vice President of the Human Trafficking Investigations and Training Institute (HTITI), which specializes in both civilian and law enforcement training in anti-human trafficking measures and forensics investigations.