Calif. sheriff's office discontinues daytime patrols due to 'catastrophic staffing shortage'
The suspension will take effect Nov. 20 as the agency continues to experience barriers to recruitment and retention
---
By Ashley Silver
Police1
TEHAMA COUNTY, Calif. — One California sheriff's office is reportedly suspending daytime patrol services due to a "catastrophic staffing shortage."
The suspension will take effect Nov. 20. According to KRCR News, the Tehama County Sheriff's Office (TCSO) is continuing to experience barriers to recruitment and retention due to pay disparities.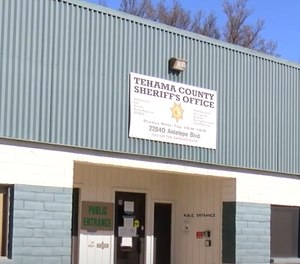 "A drastic rise in attrition, coupled with the inability to present enticing recruitment efforts have resulted in an unprecedented staffing shortage," TCSO wrote in a statement shared by KRCR News.
The release also states the department was forced to reassign deputies to fill vacancies at courts and jails due to staffing issues in their custody division, according to the report.
As the TCSO works with the California Highway Patrol (CHP) to find other resolutions, the CHP will be responding to calls when TCSO is not patrolling during daytime hours. Nighttime patrols will not be impacted.
RELATED: Report: Chicago PD's reform effort negatively affected by staffing shortages