Police conduct more raids in Brussels, arrest 1
The suspect arrested had a past terrorism conviction and is linked to the suspected ringleader of the Paris attacks
---
Associated Press
BRUSSELS — Police conducted more raids in a Brussels suburb Friday in an operation the mayor said was linked to both the airport and subway bombings that killed 31 people earlier this week and to the arrest of a man in the Paris suburbs who may have been plotting a separate attack in France.
Belgium's state broadcaster said one person carrying a bag of explosive material was wounded and arrested in the raid in Schaerbeek.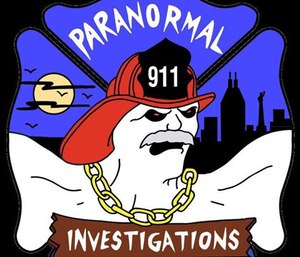 Prime Minister Charles Michel skipped a wreath-laying ceremony at the airport with U.S. Secretary of State John Kerry because of the ongoing police operation.
Kerry, in a hastily arranged visit to Brussels, defended Belgium's counterterrorism efforts despite a series of security and intelligence failings in the run-up to the bombings Tuesday.
Confirming that several FBI agents are involved in the investigation into the attacks, Kerry said the "carping" about Belgium's shortcomings "is a little bit frantic and inappropriate."
Top members of Belgium's embattled government are facing criticism over the country's counterterrorism efforts since — and before — last November's Paris attacks, which killed 130 people and which authorities believe were plotted from Belgium.
Kerry also said the U.S. and other countries had already scheduled meetings with Belgium prior to the attacks about improvements they could make to their laws, intelligence collection and attempts to blunt the radicalization of youth. The Islamic State group has claimed responsibility for Tuesday's attacks.
"We will not be deterred," Kerry said. "We will come back with greater resolve — with greater strength — and we will not rest until we have eliminated your nihilistic beliefs and cowardice from the face of the Earth."
A manhunt has been underway since Tuesday for one of the Brussels airport attackers who was recorded on a surveillance video and fled the scene. Prosecutors have not said how many attackers there were in total, or how many accomplices might be at large.
Belgian prosecutors said raids Thursday night targeted central Brussels, Jette and the Schaerbeek neighborhood, where police had earlier found a huge stash of explosives and bomb-making material in an apartment used by the Brussels attackers.
At least six people were detained in the raids. Belgian prosecutors are expected to decide later Friday whether to charge or release them.
French counterterrorism police also detained a man Thursday who officials say was in the advanced stages of an attack plot.
Officials told The Associated Press that the suspect, Reda Kriket, 34, had a past Belgian terrorism conviction and was linked to the suspected ringleader of the Paris attacks, Abdelhamid Abaaoud.
Elsewhere, Belgium's nuclear agency said Friday that it has withdrawn the entry badges of some staff and denied access to other people recently amid concern the country's nuclear plants could be a target for extremists.
Nuclear control agency spokeswoman Nele Scheerlinck said the move at some plants "is not necessarily linked with the terrorist attacks," noting that the decision to deny access usually takes weeks.
Immediately after Tuesday's attacks, security was boosted around Belgium's nuclear sites and hundreds of staff were sent home.
Last month, Belgian authorities said searches in the wake of the Paris attacks uncovered video linked to a person working in Belgium's nuclear industry. Belgian media reported this week that Brussels attackers Ibrahim and Khalid El Bakraoui had video recordings of the home of a senior official at the Mol nuclear waste facility in the Flanders region. It's unclear why.
Also Friday, authorities announced that American, British, Chinese, French and Dutch citizens were among the dead.
Copyright 2016 The Associated Press