Pivothead eyewear broadcasts video in real-time
The network-connected glasses have an integrated camera for shooting video and photos
---
By Police1 Staff
Pivothead is a network-connected eyewear with an integrated camera that can shoot 1080p video, 8mp photos, and broadcast in real time.
The eyewear technology was presented at the EMERGE Demo Day in San Francisco on Sept. 23, 2015.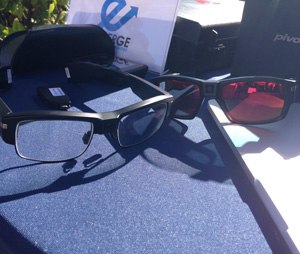 The glasses are available in clear and dark lenses, can be made custom with prescription lenses, and cost $199.
The users can stream live video, hands free, to their channel, which they can create through Pivothead.