The Up-Beat: Cop steps in to marry couple, LEO saves man from train & other good police news
Here's our latest roundup of stories about cops doing good across the nation
---
By PoliceOne Staff
From small gestures of kindness to incredible acts of heroism, police officers help their communities every day. The Up-Beat aims to bring greater attention to these positive stories at a time when we could all use some good news.
Check out our latest roundup of inspiring stories from around the country. Got an uplifting story to share? Email editor@policeone.com.
1. Cop saves man in wheelchair from oncoming train
An officer's quick actions saved the day for a 66-year-old man in a wheelchair who was stuck on railroad tracks and mere seconds away from being struck. FULL STORY
2. Officer steps in to marry couple after no minister available at courthouse
What initially appeared to be bad luck turned into a moment of serendipity for a couple in love, thanks to a local cop. FULL STORY
3. Cop buys gifts, essentials for family who lost home to arson
Sgt. Stacie Szatmari went above and beyond for a family grappling with the loss of their home. FULL STORY
4. Kids surprise LEO with ice pop on hot summer day; he returns the favor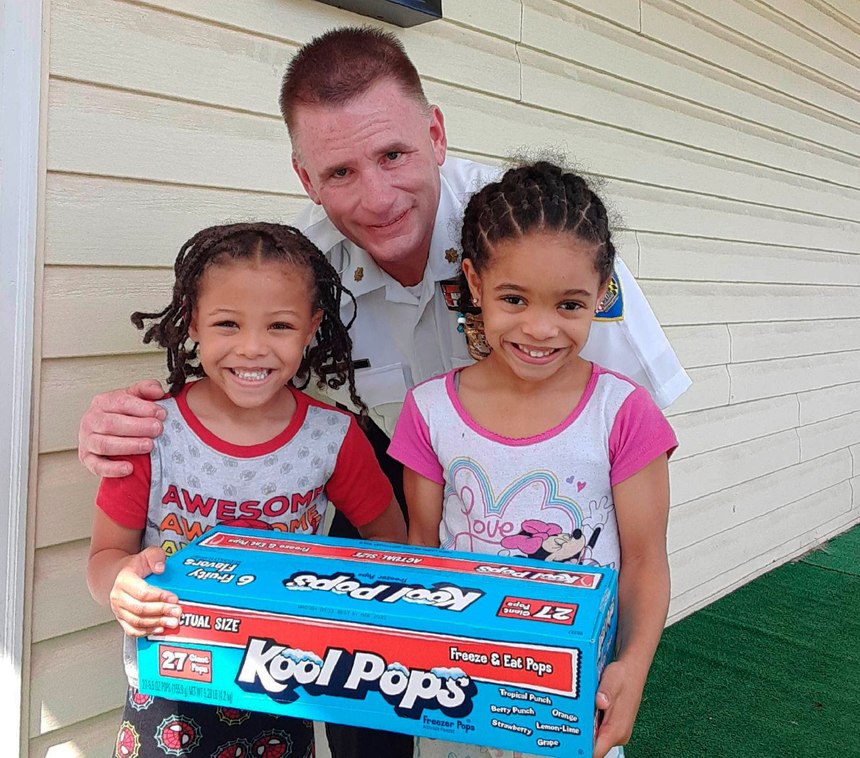 After a couple of kids provided an ice pop to help an officer cool off on a hot day, he was more than happy to surprise them with his own show of appreciation. FULL STORY
5. Cops rescue children from flood
After an underpass flooded in Albany, N.Y., officers came to the rescue by carrying young children to safety – amid cheers from local residents. FULL STORY
Police1 is always looking for more stories about cops doing good in their communities. If you have positive news you'd like us to highlight, please share it with us at editor@policeone.com.