iPhone alerts Neb. police to 'worst crash in recent history'
The smartphone detected the impact of the single-car crash and alerted 911 automatically when the phone's owner didn't respond
---
By Aspen Pflughoeft
The Charlotte Observer
LINCOLN, Neb. — Six people – all in their 20s – died in a single-car crash, according to Nebraska authorities.
The Lincoln Police Department received an emergency alert from an iPhone indicating the phone's owner was in a severe crash just after 2 a.m. on Sunday, Oct. 2, a news release said.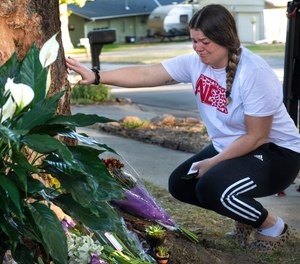 Officers responded to the call and found a "devastating" crash in east Lincoln, according to the release. A car had crossed the street and hit a tree, cops said.
Five men died at the scene, and a 24-year-old woman was taken to a hospital where she later died, police said. All victims were from Lincoln, Nebraska.
The driver was 26 years old, police said. One passenger was 21 years old, another was 23 years old and two were 22 years old. Authorities have not released the names of the victims.
"This is the worst crash in Lincoln in recent memory," police said. "Our hearts are heavy for the victims' families."
Family members of 22-year-old Jonathan Koch identified him as one of the victims, KOLN reported.
"He could walk in a room and smile, everyone would laugh, and he made your heart so full," Koch's sister told KETV. "He would give his shirt off of his back to a stranger."
"He was the most caring and trusting person ever," she told WOWT.
No other victims have been identified. Police are investigating.
©2022 The Charlotte Observer. 
Distributed by Tribune Content Agency, LLC.
McClatchy-Tribune News Service