Key components of a successful officer wellness program
The Bakersfield PD and Sedgwick County Sheriff's Office are leaders in prioritizing officer wellness. Here's a summary of their best practices
---
The Bakersfield Police Department in California and Sedgwick County Sheriff's Office in Kansas are leaders in prioritizing officer wellness. Here's a summary of their recommended best practices:
1. Full-time is better than part-time
For a wellness program to be successful, it must have the support of agency leadership. Officers must learn resilience and wellness topics early in their careers, and continuous training is also important. Having full-time wellness team members helps employees navigate the wellness process and get them the resources they need faster than if an agency only had part-time members.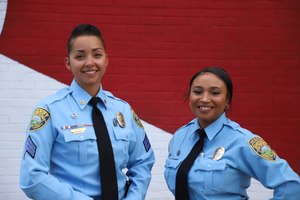 2. Peer team first
Each agency had an active peer team before establishing a wellness team. Peer team members respond to post-critical incidents and stressful events and support officers through internal complaints.
The wellness team, however, is slightly different. It provides resources in fitness, nutrition, stress management and financial management. The wellness team also gives out small gestures of gratitude like movie tickets and discounts to employees.
Both peer support and wellness teams work together to provide employees with the resources for a successful career and healthy life.
3. The more resources the better
Every person is different, and every person needs a slightly different approach to wellness. Both agencies have lots of options in their wellness program to meet each employee's needs. Providing meal prep, yoga, nutritional and fitness support, sports tickets, movie tickets, and educational support are effective ways to encourage officers to maintain a healthy life.

4. Retirees matter
Just because an employee leaves an agency does not mean they should be forgotten. Both agencies use retirees to support their wellness programs. Retirees have institutional knowledge, are personable and can help active-duty officers navigate through the politics of their agency.
Retirees should have access to employee resources like a wellness app. Taking care of everyone including active duty, retirees and professional staff is the key to a good employee wellness program.
5. Confidentiality is a priority
A peer and wellness team will never be effective if the employees do not trust the system. Ensuring confidentiality between employees, team members and police leadership builds trust. Both agencies have strict confidentiality policies to support the work they are doing. The more trust an employee has in the system, the more likely the member will ask for help.
6. It's about family and community
Both agencies recognize the need to support the employee inside and outside the department. They provide resources for direct family members while encouraging them to participate in agency wellness activities.
Each agency also partners with the community. Every community wants its officers to be happy and healthy, and community leaders are willing to help by providing funding and small gestures of gratitude.
For more information on the officer wellness programs offered by the Bakersfield Police Department and the Sedgwick County Sheriff's Office, click here.