2016 in Review: Was this the year of the criminal?
Spoiler alert: Despite an increase in violent crime in many cities, along with a rise in ambush attacks on police officers, 2016 was actually "The Year of the American Cop"
---
This time last year, I wrote about two troubling trends — deadly hesitation and de-policing — which stood out as the most important developments for law enforcement in 2015. 
I wrote that "if deadly hesitation and de-policing continue to become more prevalent, some places in this country are in peril of becoming at least more dangerous, if not downright lawless," and that "if these troubling trends continue, a year from now we may be writing about 2016 as the year of the criminal."
So, was 2016 the year of the criminal? The answer is complicated, multifaceted, and perhaps even unsatisfying.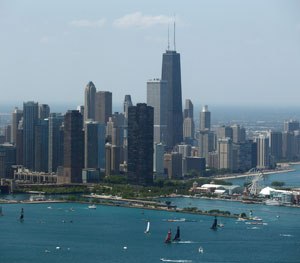 Simply said, a dialectic "yes" or "no" just won't do. 
The answer to the question is, "it depends"
In most places in America, crime remained about the same as last year (and years past) but in some cities, violent crime increased significantly. Even in places where violent crime dropped, property crime and quality-of-life crime multiplied. 
Calling it "a tremendous achievement," NYPD Commissioner James O'Neill recently predicted that the total number of shootings in the Big Apple will be fewer than 1,000 for the first time in more than two decades. 
While at the time of this writing the murder rates are down in New York City and up only slightly in New Orleans, other American cities have exploded with violence.
Nearly a dozen cities — including Chicago, Las Vegas, Los Angeles, Memphis, Nashville, and San Antonio — "have had sizable increases" in murders in 2016, according to a report in Time magazine. 
While final data are not yet available for the entire year — that information will likely become available in early 2017 — according to a mid-year report released by the Major Cities Chiefs Association , the number of murders in 29 of the nation's largest cities increased during the first six months of 2016.
The starkest example is in Chicago, where more than 4,250 people were shot in 2016 — a 50 percent increase over last year. An estimated 742 of those people shot in the Windy City died, according to the Chicago Tribune. 
It is believed — although given the lack of final data, not yet proven — that most of the shootings in the country are gang-related incidents. As former Chicago Police Superintendent Garry McCarthy said on "The O'Reilly Factor" on December 12 of this year, "The violence is about the rival gang. They shoot each other because they're on the other team. They shoot each other because 'my father shot your father.'"
We also must remember that murder rates and gun violence are not the only measure of criminal activity to be considered. 
While it is true that the murder rate is down in Los Angeles, according to a mid-year report released in July, the "department still faces a continuing rise in assaults, robberies and property offenses, marking the city's second straight midyear increase in overall crime," the Los Angeles Times reported. 
The beginning of a long-term trend?
It's important to note that 2016 does not necessarily represent a single, stand-alone pivot point toward a rise in violent crime in America. In reality, this year is probably the continuation of a trend that started last year — following the "Ferguson Effect" which began in late 2014.
When the FBI released its annual report on crime statistics for 2015, it noted that there was a 3.9 percent increase in violent crime over 2014. 
Nate Silver's FiveThirtyEight reported that "preliminary evidence suggests that the number of murders is up about 10.5 percent so far in 2016 in big cities for which data is available." 
In 2015, the number of murders went up 14.7 percent in that same group of cities, according to FiveThirtyEight.
No statistics are kept on whether police have pulled back on proactive policing, but there appears to be anecdotal evidence that such a drawdown is taking place. On the Police1 homepage we recently posed the question, "Have you pulled back on proactive police work?" Two thirds of the nearly 1,000 respondents said they are — 66 percent said yes, while 34 percent said no. 
The New York Post recently reported that arrests are down 28 percent in Chicago this year — less than half what they were in 2010. Drug arrests are down by half, and "pedestrian stops were down 82 percent by early fall," the Post said. 
It is impossible to draw a direct correlation or make a declaration of causation, but the coincidence that crime has increased while proactive policing seems to be on the decline cannot be denied. And longtime law enforcers are speaking out about it. 
McCarthy said on "The O'Reilly Factor" that "proactive policing — and not just here in Chicago, across the country — has come under fire. The anti-police political environment that we're in has it that we're emboldening criminals and we're hamstringing police."
FBI Director James Comey was quoted in the New York Times.  earlier this year as saying that while he could offer no statistical proof, he believed after speaking with a number of police officials that a 'viral video effect' — with officers wary of confronting suspects for fear of ending up on a video — 'could well be at the heart' of a spike in violent crime in some cities. 
"There's a perception that police are less likely to do the marginal additional policing that suppresses crime," Comey told the New York Times. 
Violence against police on the rise
American citizens are not the only ones suffering from an increase in violence in certain cities. Cops across the country are on high alert as violence against men and women in uniform has spiked. 
Deadly attacks on police officers increased this year. Gunfire deaths of police officers are up 72 percent over last year according to ODMP, and as the Washington Post reported in November, ambush attacks on police officers are at the highest level in a decade. 
During a single week in November, six officers were shot — two of them fatally — in the state of Georgia. On a single November day, four officers were shot across the nation — three of those shootings appear to be targeted ambush attacks. 
It is the rise in ambush attacks which is most disconcerting. The National Law Enforcement Officers Memorial Fund reported in November that the number of officers shot and killed in ambush attacks was at least 20 — the highest total since 1995. At the time of this writing, NLEOMF reports that 44 officers have been killed in fatal ambush shootings since 2014.
Several ambush attacks have claimed the lives of multiple officers in a single incident. Two Palm Springs police officers were murdered in an ambush in October. In early July, five officers were killed in Dallas. Three more were killed in an ambush later that month in Baton Rouge.
It's important to note that not all ambush attacks are fatal — even when the officer survives an ambush, it is still an ambush. It is unclear how many officers have been shot in ambush attacks, but saved by body armor and improved trauma care — we simply do not have that data. 
We will have to wait for the FBI LEOKA report to be released in mid-2017 to find out how many assaults on cops happened this year, but anecdotal evidence suggests that the statistics will rise. 
Where do we go from here?
At the close of this year, we have multiple cities in America with increased murder rates and a rise in violent crime, property crime and quality-of-life crime. 
We have the FBI director admitting he believes that de-policing — the "Ferguson Effect" — in America is real and very well could be one of the reasons for the increase in crime in the country. 
We have two-thirds of respondents to a Police1 homepage poll saying that they have pulled back from proactive policing. 
Last year at this time I cautioned that we might be looking back and calling 2016 "the year of the criminal." 
I am very much the kind of guy who will tell you "I told you so" — I'm not proud of it, but I'm not ashamed of it either. It is what it is, and I am who I am.
However, with all of the above being said, here's a big surprise ending: I refuse to call 2016 "the year of the criminal" — at least not yet. 
Instead, I will call 2016 the "Year of the American Cop."
Despite all the adversity and the attacks from the press, protesters, and politicians, the American cop has been resilient. With honor and pride LEOs have time and again heard the Shakespearean call of King Henry the Fifth and "gone once more unto the breach." 
American cops have saved lives despite all odds, and sacrificed their own lives in service to their community and their country — that's just what heroes do. 
It is undeniable that the criminals have gained ground this year. But they have not won (nor will they). 
Where we go from here — what we in law enforcement see, and say and do in 2017 — will determine what future historians will conclude about these troubled times. 
As we look to the New Year, let's recommit to the oaths, the vows, and the promises we all took. Let's make 2017 the year that the narrative in the media once again favors law and order, and the initiative on the streets favors the police. 
Years from now — maybe even just one year from now — we will be judged by what happens next. 
Stay safe out there. 
See you in the New Year.