5 agency changes police officers would like to see in 2018
We asked our members what they would like see change in their agency in the coming year
---

By Javier Navarro, P1 Editorial Assistant
As 2017 comes to a close, many see the coming year as an opportunity for a fresh start and the beginning of making both professional and personal changes in their life. For some of those who work in law enforcement, they hope that the new year will also bring in some changes within their agencies.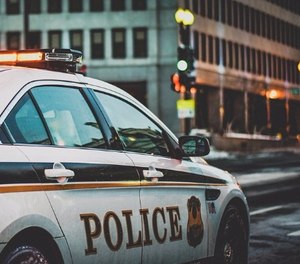 Better leadership, pay raises and allowing officers to sport beards and tattoos were some of the answers that dominated the conversation when we asked our members to weigh in on the changes they'd like to see in their agencies next year.
Take a look at the top five responses and sound off in the comments section on the changes you'd like to see in your agency in the coming year.
1. COMBATING NEGATIVE PUBLIC PERCEPTION
In the age of social media, a police officer's job is arguably more scrutinized than ever before. An officer's actions can dominate news headlines and heavily impact public perception of police.
Some officers feel that pressure and negative attention from those outside of law enforcement can have an influence on how leadership handles certain situations. Many cops feel that leadership often makes decisions to quell public outrage instead of having an officer's back.
"I would like to see my department take a stand against our local media and quell the plethora of inaccurate information broadcast to the public," Bonny Kreed wrote.
One suggested solution for leadership to quell some common misconceptions is to let the public see what it's like to be an officer in challenging situations.
"More opportunities for the public to try and sit in the officer's shoes for a bit using simulations," Calvin Zeilinski said.
2. INCREASED police salaries and better benefits
Police officers already have a challenging job, but it can be even more challenging if they are not adequately paid for the level of work they do. Many officers said that a pay increase will make them feel more appreciated and help with the current recruitment crisis in law enforcement.
"Raise pay so officers don't have to work so much OT to make a living," Steve Woodhousse wrote.
Offering great incentives can also go a long way. Officers said they would like to see better healthcare coverage both off and on the job, as well as after retirement. Events such as the Las Vegas shooting, where a number of on- and off-duty officers responded to the violence, highlight why cops should receive better protection when they're injured.
"Better protection when injured on the job," Jeanne Braasch said. "And since cops respond when off-duty (like Vegas) it would be nice to have maybe federal money cover injuries."
3. A police duty BELT ALTERNATIVE
Police officers have to carry a large amount of tools on their belt, which tends to get uncomfortable. Several officers expressed their desire to get vests that can carry their equipment.
For many, a vest would put less strain on the body compared to a belt and make all of their equipment easily accessible.
"Get rid of duty belts and go to vests that carry all the gear with a drop down holster. Will do wonders for the back, hip and knee health of officers. Much like departments in Florida have done. The country of Australia is a good example, too," Michael Bouchard wrote.
"New uniform would be great. Would love to wear gear on a vest instead of the god forsaken duty belt," ConJor Harris said.
4. improved MENTAL HEALTHcare to battle police officer stress
Many officers are exposed to traumatic events on a regular basis. One of the challenges for some in the field is being able seek help when stressed or having to cope after experiencing a traumatic event.
Some officers may find themselves suffering the crippling effects of PTSD, anxiety and depression. While there is no simple solution, some readers said they want to see mandatory mental health services and PTSD policies to help officers who are struggling. Paul Jacobs weighed in: 
"Better/mandatory mental health care for officers. The media and the brass have a tendency to dismiss officers who do things as rouge cops, when the reality is that the mind tends to make people do different things when it's trying to cope with trauma, etc.
When you're a rookie , everything is black or white and somewhere along the line it becomes gray. Dealing with bad all the time takes a toll on the brain. Officers then "misbehave" or turn to drinking , suicide, etc. I'd really like to see money spent on the mental health of officers and a program to help them throughout their career, not just when everything around them has fallen apart."
Wesley Dickerson echoed this response. 
"PTSD policy. Too many suicides happening across the country. I fear it will start getting closer to home," Dickerson said.
5. BEARDS AND TATTOOS
A number of officers seem to agree that in this day and age, it's time to allow officers to grow beards and have visible tattoos. With more departments across the U.S. allowing their officers to sport beards, many P1 readers would like to see their agency follow suit - and not just for No Shave November.
As far as the great tattoo debate goes, a Kansas Highway Patrol survey released last year found most civilians were not bothered by cops who sported ink.