Police arrest woman who threatened to shoot 400 people at her former school
A pizza parlor employee allegedly threatened to open fire at her former high school, but was apprehended before taking any action
---
Brian Niemietz
New York Daily News
TULSA, Okla. — Oklahoma police arrested an 18-year-old woman who allegedly purchased an assault rifle and told a co-worker she intended to gun down 400 people at her former school.
Pizza parlor employee Alexis Wilson, 18, of Tulsa, showed a colleague video of her firing an AR-15 at a rifle range and told that co-worker she was planning to shoot current pupils at McAlester High School, according to ABC News station KTUL.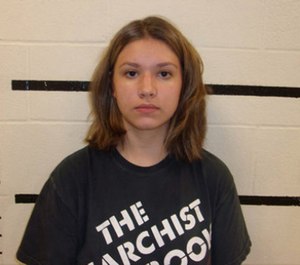 An anonymous tipster alerted cops to the incident. According to the report, Wilson recently purchased an AK-47, which they found in her home along with a 12-gauge shotgun and ammunition for both. There was no mention of an AR-15, which is a gun frequently used in mass shootings, including the 2018 slaughter at Marjory Stoneman Douglas High School in Parkland, Fla.
Wilson denied telling her colleague she was going to shoot up a school and claimed that she'd shared still photos with that person -- not video -- of her using an assault rifle. Wilson reportedly told police she was trying to explain to her colleague that not at all gun owners are bad people and isn't sure why that may have been interpreted otherwise.
[Read: Mass casualty threat assessment: 12 steps to moving beyond guessing]
Pittsburg County Sheriff Chris Morris told McAlester News an 18-year-old suspect was in custody for making terroristic threats and that police had reviewed footage of Wilson firing a weapon.
"We'd seen video of her shooting guns," Morris said. "She showed video to her friends and told them she had recently purchased a gun and told her friends she was going to shoot up the school."
Wilson was a student at McAlester before leaving in the ninth grade, according to reports. She told police she'd attempted to enroll again, but was not allowed to due "to previous incidents."
ABC reports that while enrolled, Wilson had been suspended for bringing a knife to school and having swastikas on her belongings. She allegedly told police she used to be "borderline homicidal to the people of McAlester school because she was bullied," but no longer felt that way.
Morris said the threat was "something we take very, very serious" and that police acted quickly to apprehend Wilson, who is said to be in police custody.
"Way to keep these kiddos safe with your quick response and thorough investigations. I am proud to have you as Deputies, you represent Pittsburg County very well!!!!!!" Morris wrote to the arresting officers on Facebook.
McClatchy-Tribune News Service