Training students to prevent, respond to extreme school violence
New training program educates students, parents and teachers on how to recognize the warning signs that a student may be progressing toward violence
---
As law enforcement officers, we know that our training needs to be as realistic as possible. Firearms instruction used to be feet planted in concrete while shooting at a piece of paper, then placing the brass or empty mag in our pocket.
These days, training means get off the X, shoot at moving targets while on the move, and search for cover in case you get pinned down. Training simulators can be used to ramp up adrenaline and throw curve balls (and plastic projectiles!) at students until they have enough muscle memory to safely hit the streets.
That is all well and good for LE, but what are we doing for students who will be first in the line of fire during the next school shooting? Run, Hide, Fight was a decent start, but it certainly is not enough.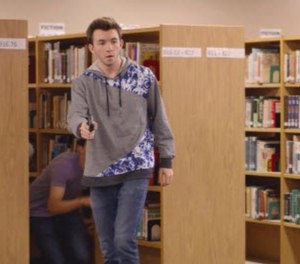 Fellow Police1 columnist and NRA Law Enforcement Division-certified firearms instructor Mike Wood, wants to up the ante to Move! Escape or Attack to first get potential victims off the X rather than being the deer in the headlights that gets taken out. His use of the word "attack" instead "fight" is not accidental. To "attack" is to be proactive, aggressive and on the offense, while to "fight" may be seen as a more passive defensive tactic. That is, potential victims can become heroes by actively attacking and neutralizing the shooter.
How to train 74 million students
According to the 2017 US Census report, there are about 16 million students enrolled in colleges across the United States. Combine that with pre-K through 12th grade, and you have a total of 74.6 million students. How many students worldwide? Yeah. How are we going to train them if we still have budget problems trying to train LE?
The Center for Personal Protection and Safety believes it has an answer with its latest video training program titled "Beyond Lockdown – Preventing and Responding to Extreme School Violence."
This 15-minute video (see below) is professionally filmed using student actors with a credible storyline. The video identifies precursor warning signs, which may help break the cycle of violence before it begins, as well as those actions necessary to minimize injury or death if violence occurs – including how the threat can be neutralized by students working as a team.
The video (posted below) and the program surrounding it were built with guidance from law enforcement and the Department of Education. It is designed to be used as part of a school assembly or in regional workshops where the subject can be discussed. Because of the increase in student suicide, this topic is covered as well.
In the United States, the FBI National Citizens Academy Alumni Association (FBINCAAA) has put its resources behind this program and made a commitment to assist in its distribution to schools in all 50 states, as well as in Puerto Rico and Guam.
If your agency doesn't already have a relationship with the FBINCAAA or one of its local chapters, reach out to see how you can partner to train students within your jurisdiction.