Cop's 'chewing gum survey' nabs murder suspect 36 years later
Police conducted a fake chewing gum survey to obtain the suspect's DNA
---
By Police1 Staff
SEATTLE — A homeless man suspected of the murder of an elderly woman more than 30 years ago has been arrested after police conducted a fake chewing gum survey to obtain his DNA.
Gary Raub, 63, was detained Monday in Seattle in connection with the death of Blanche Kimball, who was stabbed to death in her Augusta, Maine, home in 1976.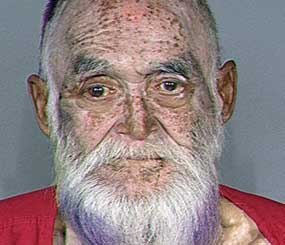 Interest in the case was revitalized earlier this year when foreign blood splattered on Kimball's kitchen drawer underwent DNA testing.
Kaub, who had been renting a room from Kimball at the time, was interviewed twice by detectives after her killing but denied any involvement in her death.
After an undercover Seattle officer convinced Kaub to participate in a phony 'chewing gum survey' in July, Raub's saliva proved to be a match to the DNA Maine detectives were looking for. 
"I don't know the exact details, but we obviously needed some up-to-date DNA from him and some bubble gum was the key to getting that," Maine State Police spokesman Steve McCausland told ABCNews.com.
Two Maine detectives flew to Seattle on Monday and made the arrest with assistance from Seattle police. Raub now faces a murder charge in Maine and is being held as a fugitive from justice in Washington.