Mother uses taco to distract police impersonator harassing her family
The taco tactic paid off for the quick-thinking mother of four
---
By Police1 Staff
INDUSTRY, Calif. – A quick-thinking mother of four used the irresistible power of carne asada to ward off an armed man harassing her family.
According to KTLA, the mother was enjoying a taco dinner with her four kids and husband in their minivan after a trip to the water park Sunday when the man approached and began to "intimidate and terrorize" them.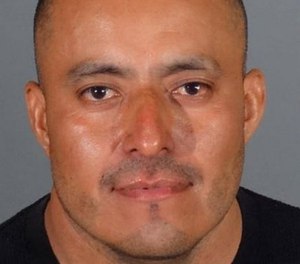 The suspect, 38-year-old Juan Rodriguez, claimed to be an undercover cop and flashed his badge and concealed firearm at the family.
The mother then offered Rodriquez a taco and said she had to grab napkins from a food truck nearby. After walking to the food truck, she told other patrons to call the police.
Rodriguez was booked on suspicion of felony child endangerment, impersonating a peace officer and outstanding warrants.
The department praised the mother and the other community members for their actions that led to Rodriguez's arrest.