Photo of the Week: Desert patrol
The Yuma Police Department assists with a multi-agency security program near the Mexican border
---
This week's photo comes from Cpl. Tim Smith of the Yuma Police Department in Arizona.
This photo was taken along the Mexican border while working Operation Stonegarden (OPSG).
Smith says, "The OPSG Program supports enhanced coordination among Customs and Border Protection, United States Border Patrol, and local, Tribal, territorial, state, and federal law enforcement agencies. The OPSG Program funds investments in joint efforts to secure the United States borders along routes of entry in states bordering Mexico."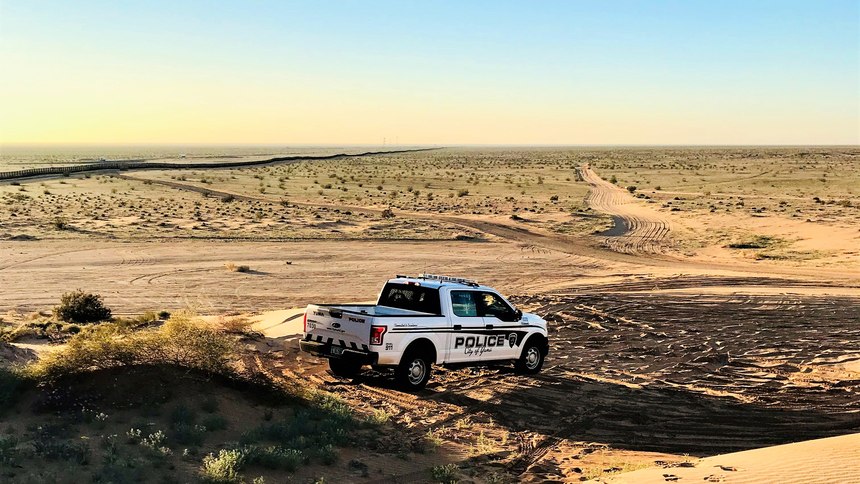 Calling all police photographers! Police1 needs pictures of you in action or training. Submit a photo – it could be selected as our Photo of the Week. Be sure to include your name, department information and some background information on the photo.