Chief Carmen Best on the challenges facing police leaders
Law enforcement leadership calls for strong, passionate and courageous individuals to protect the public while also standing up for their troops
---
Download this week's episode on Apple Podcasts, Amazon Music, Stitcher, Spotify or via RSS feed.
As communities throughout America grapple with how to better serve and protect their citizens while revamping policing procedures, former Seattle Police Chief Carmen Best regularly met with community leaders and achieved a decreased major crime rate in 2019.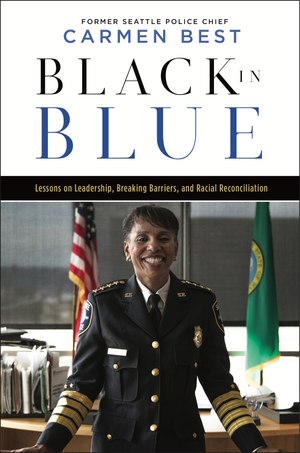 Chief Best was hired by the Seattle Police Department in 1992 and, prior to being appointed chief, had held the ranks of officer, sergeant, lieutenant, captain and deputy chief during her 28 years with the Seattle Police Department. Chief Best took over as interim chief of police on January 1, 2018, replacing Kathleen O'Toole, and was later appointed permanent chief by Seattle Mayor Jenny Durkan, effective from August 13, 2018.
She became the first Black woman to serve as Seattle's chief of police. On August 10, 2020, after the Seattle City Council voted to downsize the department by about 100 officers, she resigned, stating that she could not in good conscience shrink and thereby reduce diversity in the department which she had just grown by 110 officers in 2019 (with 40% of those new hires being persons of color). Under police union rules, the last hired would be the first to be laid off, disproportionately affecting officers of color.
In this episode of Policing Matters, host Jim Dudley speaks with Chief Best, who recently released her memoir, "Black in Blue: Lessons on Leadership, Breaking Barriers, and Racial Reconciliation," about the leadership lessons she learned as Seattle's first Black woman police chief charged with steering the agency through some of the most critical events in policing history.
RATE AND REVIEW THE POLICING MATTERS PODCAST
Enjoying the show? Please take a moment to rate and review us on Apple Podcasts. Contact the Policing Matters team at policingmatters@policeone.com to share ideas, suggestions and feedback.