Woman suspected of killing Ohio chief's brother dies
Woman was alone in a vehicle in western Pennsylvania when she shot herself as troopers approached her Tuesday
---
By Joe Mandak 
Associated Press
PITTSBURGH — A woman suspected of killing the brother of Cleveland's police chief has died at a hospital after shooting herself in the head along a Pennsylvania highway, a medical examiner's office said Thursday.
The Allegheny County medical examiner's office in Pittsburgh confirmed the death of 36-year-old Dana Johnson but couldn't immediately say when she died. Her body is still in the custody of the Center for Organ Recovery & Education, which is overseeing the donation of her organs.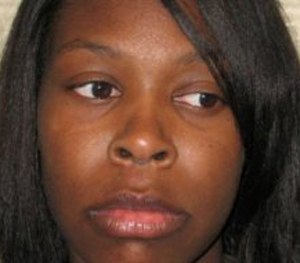 Hospital officials didn't immediately respond to a request for information.
Cleveland police obtained an arrest warrant for Johnson on Tuesday after officers found her boyfriend, 34-year-old William D. Williams, fatally shot at her home. He was the brother of Cleveland police Chief Calvin Williams.
Authorities who tracked Johnson suspected she was headed to Maryland, where she has relatives, said U.S. Marshal Pete Elliott of the Cleveland office.
She was alone in a vehicle in western Pennsylvania when she shot herself as troopers approached her at about 10 a.m. Tuesday along Interstate 376 in Brighton Township, northwest of Pittsburgh, state police said. Troopers identified her based on an alert issued for the vehicle.
An autopsy is expected to be performed on Johnson's body after her organs are harvested.
A medical examiner in Ohio determined Williams died of a gunshot wound to the head, with skull and brain injuries.
Copyright 2015 The Associated Press