4 things community policing is NOT
Creating a skill level that allows the community policing ethic to be part of your agency's core culture must be intentional
---
If you weren't baptized in community policing in the '90s you didn't get hired or promoted. If you wanted grant money from the feds you had to be in love with community policing. If you wanted an increase in your budget from your governing body you had to preach the gospel according to SARA. The crime prevention and the public relations guy became the community policing guy.
Some things haven't changed. We still must preach community policing, and we still generally don't know what it is. Let me suggest what is NOT community policing.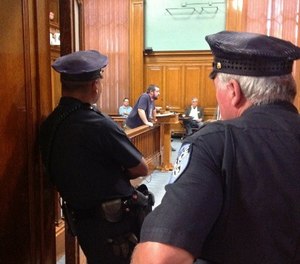 Community policing is NOT public relations
We certainly want to brag about our community policing efforts, but cool logos and a Facebook page is about image, not engagement. Unless community members can ask questions that get responses and make suggestions that are considered, your community policing is just public relations theatre.
Community policing is NOT enhancing quality of life
The most meaningless phrase in police agency mission statements is the goal of enhancing quality of life. I know a captain of a large police agency who was ordered to send officers to help clean up trash from the city park because of a quality of life complaint. That's not only mission creep, it's a creepy mission.
One question to ask is, "Does this situation require a highly trained, armed government agent?" If not, then somebody else needs to take the lead in addressing the problem. There's nothing that enhances a community more than quality law enforcement.
Community policing is NOT meetings
I've heard more than one disappointed police leader complain no one showed up to their community meeting. Of course not. Most meetings are set up classroom style with the police at the head of the table and the citizens facing the officers. Question and answer sessions generally result in explanations and excuses for why the citizen's concerns haven't been addressed to their satisfaction. Community engagement for solving problems requires wading into the community, asking questions and listening for solutions.
Community policing is NOT common sense
Check your agency or state basic academy curriculum. How much time is devoted to community policing? Of those few hours, how much training is devoted to building skills for problem solving? The one skill police officers seldom get guidance with is collaboration. We are trained to coerce, to guide toward a determined outcome and to take charge. Collaboration is antithetical to the very core of most of our training. Learning to accept others as equals in the problem-solving task is a discipline. Learning to explore creative thinking processes is not a highly valued skill in a highly regulated career, but essential in community policing.
Community policing is organization culture
Creating a skill level that allows the community policing ethic to be part of your agency's core culture must be intentional. Those skills must be found at all levels of operation. In a career that rewards statistics, community policing necessarily suffers because a solved problem doesn't necessarily show up on a performance review. Training and rewarding for collaborative problem-solving is key.