Hundreds hit the streets for Long Island police charity run after hiatus
Since 1992, the Long Island Police Appreciation Run has raised funds for law enforcement officers and their families
---
After a one-year COVID hiatus forced a popular road race to operate virtually, the David Lerner Associates Long Island Police Appreciation Run returned on June 3.
Since 1992, the run has raised funds for law enforcement officers and families facing financial hardships. Each year the event usually sees between 400 and 500 participants. This year was no different.
There was some concern that the bleak weather forecast would put a damper on registrations, but on race day the weather was perfect for running – cool and overcast.
According to Mike Polansky, president of the Greater Long Island Running Club, last month's race had 422 entrants and raised between $10,000 and $15,000. Nearly 400 people signed up for the live run, with the rest joining the virtual event.
But for Polansky and others, the race is more than a popular community event.
"The primary reason for the race was – and still is – to show that the Long Island running community appreciates the service of our local police here in Nassau and Suffolk Counties," Polansky said. "In addition to their much-appreciated service to people generally, we simply could not stage races on the roads without the active support of the police!"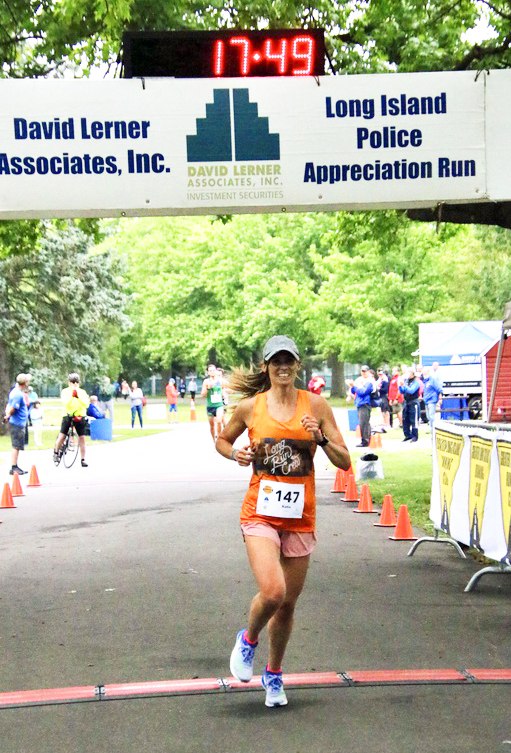 Women's overall winner Katy McGrath crosses the finish line. (Mike Polansky)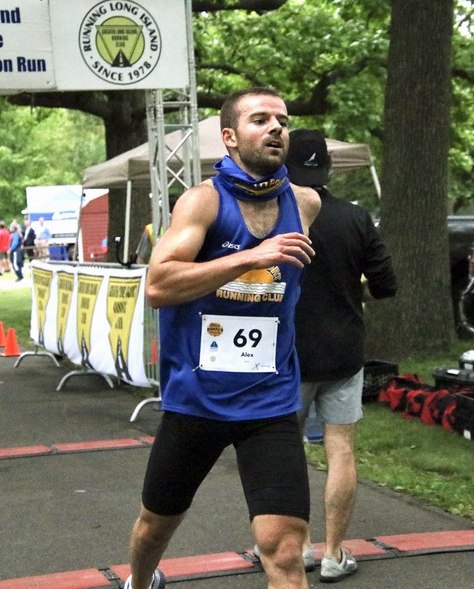 Men's overall winner Alex Eletto crosses the finish line. (Mike Polansky)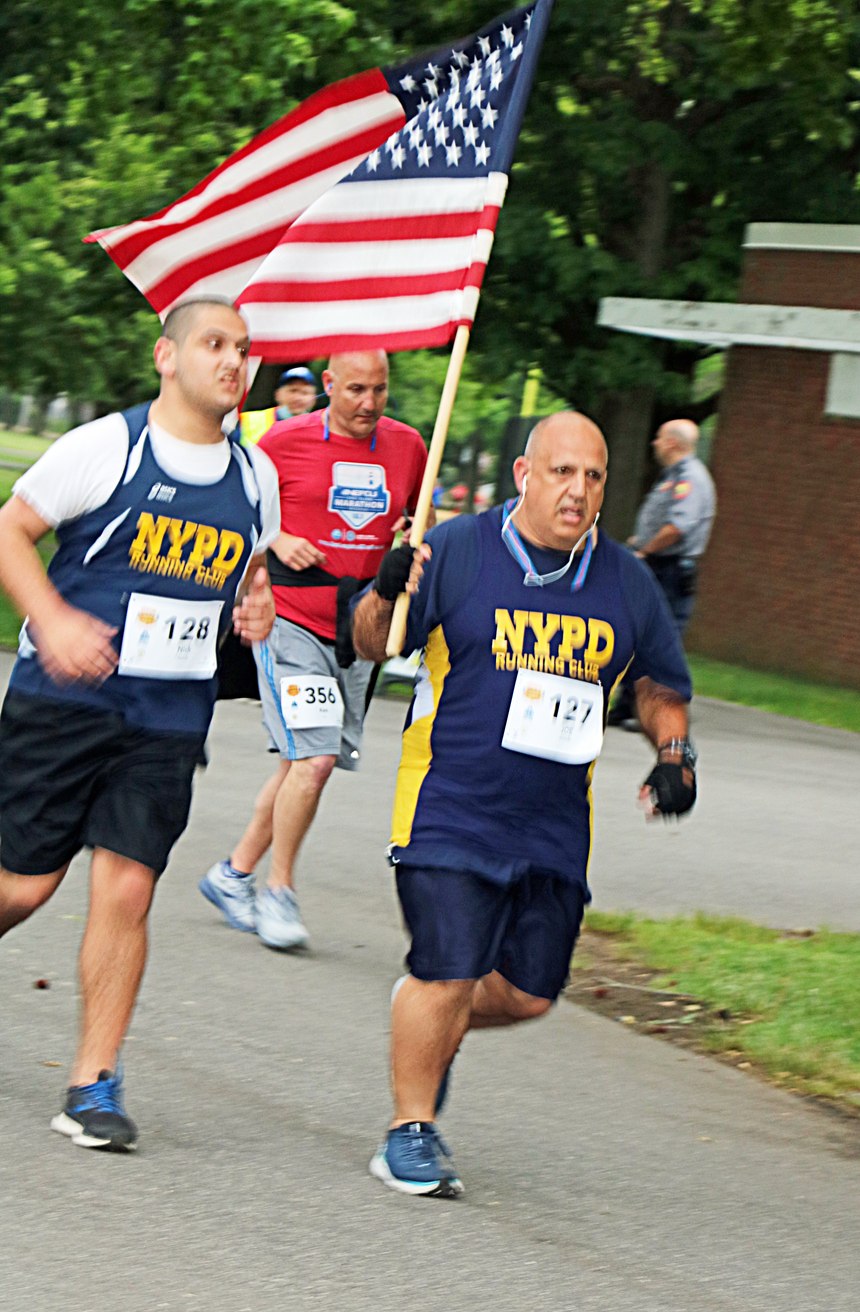 An NYPD father-son duo, Joe and Nick DeGaetano, run down the course. (Mike Polansky)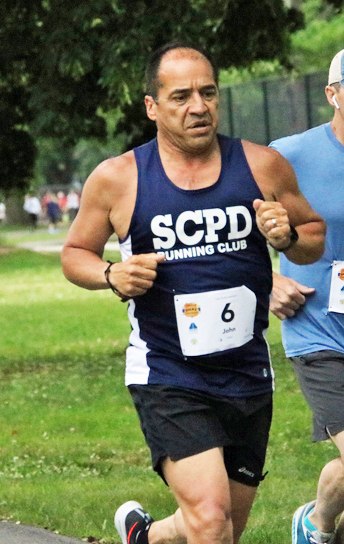 Participant John Oakley on course. (Mike Polansky)




Organizers hated to admit it, but prevailing negative sentiments against police may have put somewhat of a pall over the race.
"Sadly, there may well be some people who are anti-police and won't be participating this year," said Polansky. "But I think that we more than made up for those losses with the great pro-police sentiment that also exists here on Long Island."
And law enforcement noticed.
"Great event last night. It was so nice to be out and about with so many people we haven't seen in so long," said JoAnn Distler, a Nassau County Police officer and the secretary of the Nassau Police Running Club. "Thank you for what you do for the running community and law enforcement."
Kristen Kastrinos, a retired New York State Trooper, used the event to honor her late mother who died of cancer in 2016. Race day was her mother's birthday, which Kastrinos further honored by coming in third place in the female law enforcement division.
"She was very proud that I was a Member of the New York State Police. I raced last night in her memory on her birthday," Kastrinos said. "Thank you so much for helping me honor my mom."
The Greater Long Island Running Club Police Crisis Fund is what community is all about when it comes to respecting law enforcement.
Over the years the event has raised more than $300,000, Polansky says. He estimates that some 75 police families have been helped by the race, which raises money for the Police Crisis Fund. Recipients are generally Nassau and Suffolk County police officers or members of the New York City Police department who live on Long Island.
A few months ago, Polansky was contacted by a Suffolk County police officer, who said a fundraising effort was underway for Officer Eric Dorfman. Dorfman's two-year-old daughter had desperately needed a liver transplant. 
"The costs of the procedure and follow-up rehab and care were way, way beyond what medical insurance covered," Polansky said. "We joined in the fundraising effort with a $2,500 check to the Dorfman family out of the Police Crisis Fund."
The fund responds to all requests like this with at least $2,500 and very often more, depending on need and how much money the run raises each year. For more information, Polansky can be reached at 516-349-7646.