Appeals court spares convicted cop killer from execution
The man was convicted in 1995 in the killing of police Cpl. Betty Smothers
---
Associated Press
GRETNA, La. — A federal appeals court has ruled a man convicted in the killing of a Baton Rouge, Louisiana, officer should be spared execution because of his intellectual disability.
The Advocate reports the 5th Circuit Court of Appeals ruled Wednesday that 42-year-old Kevan Brumfield's witnesses presented a strong and compelling view to determine Brumfield is intellectually disabled and therefore shouldn't be executed.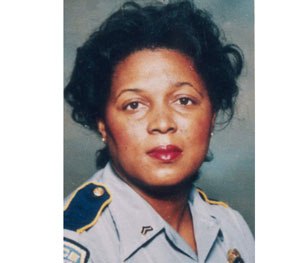 Brumfield was convicted in 1995 in the killing of police Cpl. Betty Smothers in 1993.
In 2002, the U.S. Supreme Court ruled that executing people with intellectual disabilities is unconstitutional. Based on the decision, Brumfield asked for a hearing to spare his execution. His case made its way through the state in federal courts — including the U.S. Supreme Court — before the 5th Circuit Court made its decision.

Copyright 2015 The Associated Press