1,430 unvaccinated NYC employees fired, including 36 NYPD cops
Nearly all the fired employees had been on unpaid leave for over three months
---
By Suzie Ziegler 
NEW YORK — New York City officials say 1,430 employees, or about 1% of the city's workforce, were fired on Friday for not complying with a COVID-19 vaccine mandate, ABC 7 reports. 
According to the report, nearly all the fired employees had already been on unpaid leave for over three months. Most of the terminated employees worked in the Department of Education and Housing authority, although 36 NYPD and 25 FDNY personnel were also fired, reported ABC News.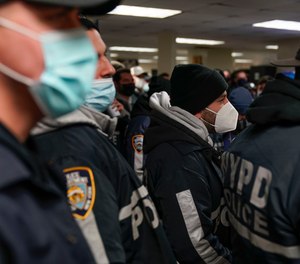 An additional 939 employees on unpaid leave decided to get vaccinated and kept their jobs, according to ABC 7. 
"City workers served on the frontlines during the pandemic, and by getting vaccinated, they are, once again, showing how they are willing to do the right thing to protect themselves and all New Yorkers," said Mayor Eric Adams. "Our goal was always to vaccinate, not terminate, and city workers stepped up and met the goal placed before them."