National Police Foundation, Axon team up to provide 1 million masks to first responders
The #gotyoucovered fundraiser aims to provide first responders with PPE to protect against COVID-19 infection
---
By Amanda Lien
WASHINGTON — The National Police Foundation (NPF) has partnered with Axon to raise funds to provide one million masks to first responders worldwide.
According to the NPF's GoFundMe page, Axon will match up to $500,000 in donations, all of which will go toward sending first responders medical masks and other personal protective equipment.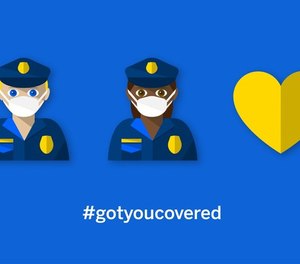 "While much of the world has ground to a halt in the wake of the COVID-19 pandemic, the need for first responders is as strong as ever," the NPF wrote on its GoFundMe page. "Public safety officials are still responding to calls and putting their lives on the line for those in need. With this program, we hope to minimize first responder exposure to COVID-19, as well as ease their worry of spreading the virus while assisting their communities."
Axon also established an online support center for agencies in need of physical and digital resources to aid their response to the pandemic. Agencies in need of gloves, hand sanitizer and masks can submit a request for free supplies. According to the website, PPE will begin shipping out on April 15, if not sooner.
"This is an unprecedented time in modern history, but it is also a good reminder of the positive impact we can have when we join forces," the NPF writes. "We are thankful for Axon's support, and we are motivated to help our first responders and communities as much as possible over the coming weeks."
Agencies can also access free software downloads through Axon's online support center to gather digital evidence while maintaining social distance.
"Even throughout this global pandemic, first responders are still stepping forward and risking their lives to assist people in need," said Axon CEO and founder, Rick Smith. "Axon's mission is to protect life and when technology isn't the answer, we must look for another solution. In this case, helping people meet the most basic needs is the most important thing we can and will do."