Policing Matters Podcast: Should cops carry and administer naloxone?
Jim and Doug also offer key tips for making the jump up to the next level in the chain of command and explore how police use social media to solve crimes
---
Download this week's episode on iTunes, SoundCloud or via RSS feed
Segment One: According to a 2015 report by the Centers for Disease Control and Prevention, there has been a 286% increase in heroin overdose deaths, with more than 8,200 people dying from heroin overdose in 2013 alone. In the past couple of years, police agencies have begun issuing Narcan (naloxone, an opiate antidote) to officers. Lives have been saved in places such as Michigan, Ohio, Pennsylvania, New York, and elsewhere. Jim and Doug discuss the growing epidemic of heroin use, as well as the impact officers can have in saving lives.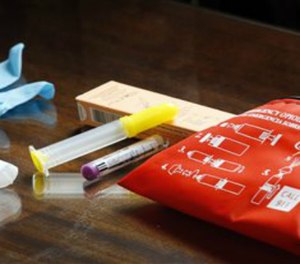 Segment Two: Having served on a variety of teams and in an array of assignments — FTO, SWAT, K-9, and others — does not necessarily prepare an officer for promotion to sergeant, or a sergeant for promotion to lieutenant. The individuals who are most likely to be promoted focus in on acquiring the knowledge, skills, and abilities of the position for which the person is applying. Jim and Doug discuss how self-evaluation, continuing education, and other keys that allow successful candidates to make the jump up to that next level in the chain of command.
Segment Three: Increasingly, law enforcement agencies are utilizing social media to solve (and in some cases, prevent) crime. In fact, back in 2012 IACP issued a report that indicates about 75% of agencies were using social media for investigations—four years hence, even more technology tools are available than were in place back then. Whether via automated software tools or individual investigators and detectives digging into the Internet manually, social media has become an invaluable investigative resource. Jim and Doug discuss how police use social media to solve crimes.
Episode 9
Segment One: Battling the heroin epidemic
Segment Two: Keys to climbing the promotional ladder (12:15 min. mark)
​Segment Three: Using social media to solve crimes (24:45 min. mark)